Affordable HVAC Maintenance Tune-Ups
What to Expect With Our Family Plan
Priority Service
Day, night, weekends, and holidays. We have trained technicians available that will be able to address any repair needs within 24 hours.
Help Lower Operating Costs
When your heating or cooling system is properly maintained, you can expect that your utility bills can be lower than your old, outdated equipment.
Assurance Your System is at Peak Efficiency
Know that you are getting the most value from the money you've invested.
Complementary HVAC Tune-up
Your equipment will be cleaned and tested for proper operation by certified and trained technicians. Our technicians wear protective booties and lay our drop cloths to protect your home's floors. They wear professional uniforms with proper identification and can answer all of your maintenance related questions as they walk you through the entire process.
Clean
Gas Burners & Intake
Pilot Assemblies
Condensing & Evaporator Coils
Drain Pan, Trap, & Condensate Drain
Lubricate All Moving Parts (if applicable)
Flue Pipe and Check for Proper Draft
Wax Outdoor Unit to Protect Finish
Replace 1″ Standard Filter
Check
Evaporator Superheat/Subcool
Electronic Heat Package (heat pumps)
Voltage & Amperage to All Motors
All Safely Controls
Capacitor, Relays, & Compressor
Operating Pressures
Belt & Adjust Tension
Temp & Static at the Return and Air Supply
Need to Add a Labor Warranty?
If you would like to still add a Labor Warranty after the 1st year:
Your system has the remaining Manufacturer's 10 Year Parts Only Warranty when our 1st Year Parts & Labor Warranty expires. If you have not already elected to add Labor coverage, you still can!
Call us at 1-215-488-5795 to request a quote.
The chart below illustrates fees incurred after our 1st Year Warranty Expires:
| | | | |
| --- | --- | --- | --- |
| Maintenance Plan With | Parts & Labor Warranty | Parts Only Warranty | No Maintenance Plan |
| Service Call Charge | $0 | $99 | $109 |
| Repair Charges | $0 | 15% Off Labor | Full Labor Price |
| Priority Service | Yes | Yes | No |
What's not Covered?
Annual maintenance is not covered under your Manufacturer's warranty, but is required to maintain those warranties.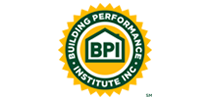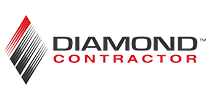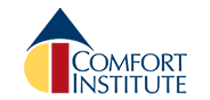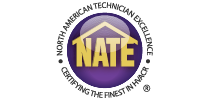 Contact Us Today by filling out the form below, or calling us at 1-215-488-5795
"*" indicates required fields