Regularly Performed Heater Maintenance Ensures Proper Operation
When you call Christian Heating & Air Conditioning to perform heater maintenance in your home or business, you will ensure the safety, reliability, and optimal efficiency of your heater. Regular heater maintenance extends the life of your heating system, keeping it worry-free from malfunctioning in the dead of winter. Our licensed HVAC technicians are experts in determining what service is needed after a thorough inspection. Regular servicing significantly decreases your chance of getting unexpectedly stuck in the cold or needing a total system replacement. Contact us today and let Christian Heating & Air Conditioning keep your property safe and warm this winter.
Why Is Heater Maintenance Important?
No matter what the manufacturer promises or how expensive the system is, a complicated piece of mechanical equipment is subject to breakdowns and needs repairs every so often. In many ways, your heating system is like your car. If you never change the oil in your car, replace filters, or check moving parts, the engine can wear out fast. The same applies to all the moving parts in your heating system.
From the air handler and blower motor to the electrical connections and fuel line hookups, preventative maintenance on these components will keep your HVAC system up and running all season long with no surprise breakdowns. Reduce the chance of having to make costly repairs by having your furnace inspected and serviced at least once a year by the heating professionals at Christian.
What's Included in Annual Heater Maintenance by Christian?
At Christian, we believe in routine maintenance so much that even if we didn't install your heater, you can still sign up for this service. Our annual maintenance plan comes with all of the checks and services mentioned below.
Check all electrical components
Check all high and low voltage wiring
Measure the amperage of all the motors
Check the temperature split for proper operation
Check for proper combustion air
Clean the burners
Clean the flame sensors and take readings
Clean the pilot assembly
Clean and inspect the heat exchangers
Check the strength of the igniter
Measure the airflow and static pressure
Test gas connections for leaks
Check the draft and vacuum pressure
Measure the manifold gas pressure
Test all the safety controls
Inspect the flue for cracks and rust
Check the calibration of the thermostat
Replace standard 1" air filter
Perform a carbon Monoxide test
Perform a combustion analyzer test
Wipe the unit down
Clean the condensate pump and drain traps (condensing furnaces)
Benefits of Regular Heater Maintenance
When you take care of your heating system, you ultimately save yourself time, money, and a lot of headaches. By checking your furnace, heat pump, or boiler at least once a year you decrease the risk of needing repairs and being stuck in the cold. Whether you just want a furnace tune-up to make sure you're ready for this winter or you want us to make sure your heater is in top shape every year, we're here to help.
Fewer Heater Repairs
Do you hear a strange sound or notice an odd odor coming from your furnace? Calling for a heater tune-up right away could help catch problems before they become disastrous. By preventing future repairs, annual maintenance pays for itself.
Lower Energy Bills
A neglected heating system slowly loses its ability to keep your home comfortable at the same level of efficiency it once did. Just as a car tune-up delivers better gas mileage, your HVAC system consumes less fuel after receiving professional maintenance.
Safer Equipment Operation
A failing HVAC system does more than cost a lot of money to repair; it can also endanger your family and building occupants. If your furnace develops a crack in the heat exchanger, carbon monoxide gas can escape and poison the air you breathe.
Longer Equipment Life
Furnaces, heat pumps, and boilers function best when serviced and cleaned regularly. One malfunctioning part can cause a domino effect that causes the entire system to break down. Regular heater maintenance prevents breakdowns and adds years to your equipment's life span.
Breathe Easier with HVAC Maintenance You Can Do on Your Own
Because regular maintenance is a must for any heating system, there are a few maintenance tasks you can perform to ensure your system runs smoothly until your next thorough heater tune-up:
Change the HVAC air filter every 2-3 months.
Remove debris from around the outdoor unit.
Hose down the outdoor unit when dirt begins to accumulate on it.
Trim back foliage to at least 18 inches from the outdoor unit.
Keep air vents unblocked by drapes, rugs, or furniture.
Choose Christian to Keep You Warm All Winter Long
Stay warm this winter with a well-serviced furnace, heat pump, or boiler by Christian Heating & Air Conditioning call 1-215-488-5795 or contact us now to schedule your heater maintenance and see why we are the preferred choice for Bucks County, Montgomery County, and Northeast Philadelphia homeowners.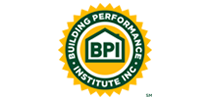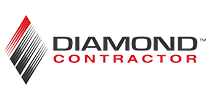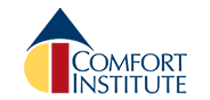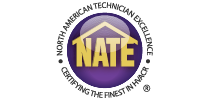 Contact Us Today by filling out the form below, or calling us at 1-215-488-5795
"*" indicates required fields