Protect Your Water Heater from Damage
Your water heater is one of the most used appliances in your home. To keep it running properly, you need to make sure that it is being regularly maintained. A water heater that is clear of blockages mineral build-up and has good working parts will ensure that your family always has hot water. Christian heating and Air Conditioning provide complete hot water heater maintenance services. We service all makes and models of water heaters, including gas, electric, tankless, and heat pump systems. We can service your tanks for repairs regular maintenance issues or install new systems into your home.
The Experts in Hot Water Heater Maintenance 
Many homeowners do not think about having regular maintenance on their hot water heater. However, annual maintenance is one of the easiest and most cost-effective ways to keep your water heater running properly. Parts get worn over time, and mineral build-up from the water can clog your water heater, causing it to overwork. Having regular hot water heater maintenance can keep your water heater operating efficiently, which will reduce your cost to use this appliance as well as extend the life of the tank. A Christian Heating and Air Conditioning maintenance plan will pay for itself with the savings you will experience. Additionally, our service plans will provide you with a discount on services if you should ever need a repair.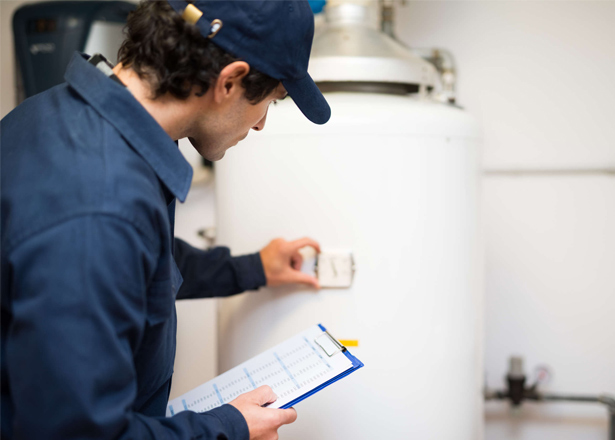 On-Call Water Heater Repair Service
We understand the disappointment that you feel when you turn on the hot water and nothing comes out. We also understand the inconvenience that this can cause for your home's appliances. Thankfully, our plumbers are standing by to help. If your hot water heater is not working right, call 1-215-488-5795 and we will dispatch one of our plumbers to your home to inspect your water heater. After inspecting, we will provide you with a cause for the problem and a written estimate for the repairs. We will be happy to get your water heater back up and running.
Even with continued hot water heater maintenance, your water heater will become less efficient with time. If your water heater has reached the 10-year mark, it may be time to replace it with a more energy-efficient unit. Once a water heater reaches this age, it becomes more prone to leaks and system failures. Christian Heating and Air Conditioning can provide you with a professional water heater replacement in as little as a few hours. We will make sure that get the right size system for your home and that it is installed correctly.
Types of Hot Water Heaters We Work With
Our company provides professional hot water heater maintenance and repair services for all types of water heating systems. We work with traditional electric or natural gas water heaters. These tank heaters are the most common systems in our service area. We also service tankless water heating systems. These new on-demand systems are increasing in popularity because they provide unlimited access to hot water and are very cost-effective to operate and maintain. If your home has a heat pump system or a hybrid heat pump system, we have technicians that specialize in repairing and providing maintenance on these water heaters.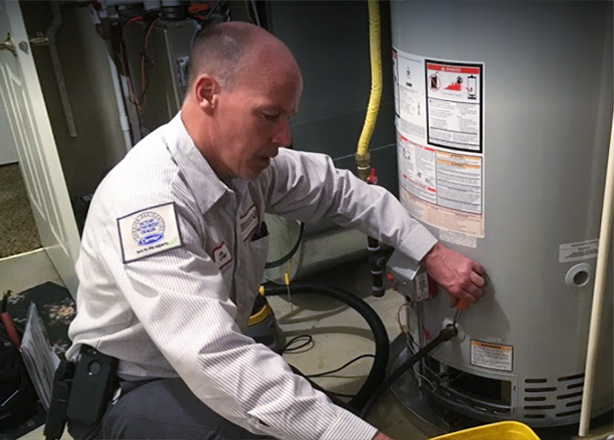 Traditional water heaters have a storage tank and a heating system that is either electric or natural gas. The tanks are set to heat the water to a specific temperature and Hold it at that temperature until it is used. When water is used, cold water is filled into the tank, and the heating element will kick in and bring the fresh water up to the desired temperature. Electric systems are a little more expensive to run, but natural gas systems require special venting because the gas fumes are toxic.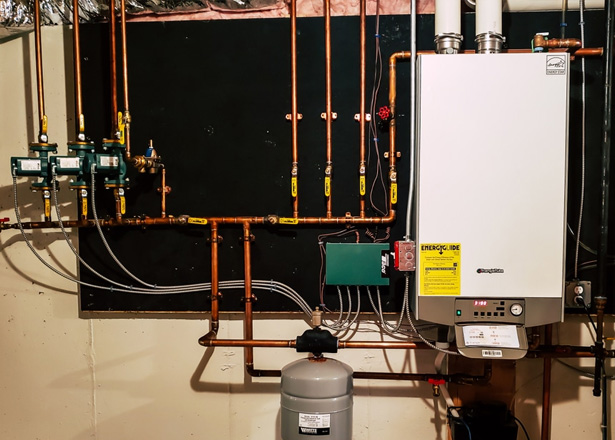 Tankless water heating systems are also called on-demand water systems. When you install this type of system in your home, you have all the hot water you need when you want it. The system instantly heats the water when in use. There are no storage systems or a continual need to heat the water. These systems have a high upfront cost to hem, but they are less expensive to operate, are much smaller, so you have more room in your home, and when properly maintained, last about 20 years.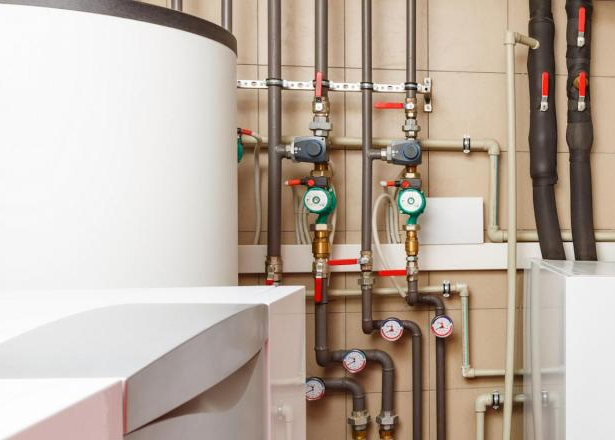 Heat pumps are generally part of your home's heating and cooling systems but do come in stand-alone units. These pumps do not heat the water directly but transfer heat from other sources to the water. The most common system uses heated air to heat the water. However, some pumps use ground or water sources to heat the system. Regardless of your setup, we're here to help.
Choose Christian to Keep Your Hot Water Flowing
Christian Heat and Air Conditioning is proud to have licensed technicians to help you with all of your hot water needs. We service the greater Philadelphia area and are available when you need us most. Call 1-215-488-5795 for maintenance, service, or installation of your new water heater. You can also use our contact form to schedule services. We promise to provide excellent service at reasonable rates.
Contact Us Today by filling out the form below, or calling us at 1-215-488-5795
"*" indicates required fields