Your Heater Needs Maintenance to Function Properly
Cold weather always seems to take us by surprise even though we know that winters in Pennsylvania can be frigid. You don't want to wake up to a chilly house on the first cold morning of the season. That's why the expert heating technicians at Christian offer heater tune-up services you can count on.
Regular maintenance is an important consideration no matter what type of heating system is in your home. Scheduling a heater tune-up before the cold weather moves in will ensure your system is energy-efficient and will reduce the chances of a breakdown. Our highly trained HVAC technicians will perform a multipoint inspection and repair any failing parts that could cause future problems while ensuring your unit is operating at peak efficiency.
Annual Heater Maintenance
Preventive maintenance is essential for maintaining safe and efficient heater operation. Modern heaters have many mechanical parts that can crack or fail, leading to a dangerous situation if left unchecked.
Starting with a heater tune-up each year is a great way to ensure your safety and your unit's efficiency, particularly if several years have passed since your last maintenance call.
Annual heater maintenance will ensure your system continues to run smoothly and keep you and your family comfortable while also reducing your carbon footprint. Ask about our Family Plan that provides local homeowners with an annual heater inspection and cleaning, plus priority service, reduced service fees, and heater repair discounts.
What Happens During a Heater Tune-Up?
When one of our experienced HVAC technicians conducts a precision heater tune-up, they'll perform a comprehensive analysis of all parts of your heater. This includes tightening all connections and loose parts, a thorough inspection and cleaning  of all components, and thorough testing to ensure optimal performance. At Christian we never cut corners by offering cheap inspections or skip steps to save time. We go beyond the traditional heater tune-up by providing the most comprehensive inspection and maintenance service in the area. You can rest assured that your heater will keep your home comfortable all winter long with help from the experts at Christian. Your heater tune-up with Christian will include some or all of the following services depending on what type of system you have:
Check the thermostat settings
Replace air filters
Remove and clean registers
Check pilot light
Inspect unit for any rust or other damage
Lubricate fan and all other moving parts
Removing dust and debris from the system
Inspect wiring
Check gas valve and gas pressure
Measure carbon monoxide levels
Adjust the burner
Vacuum igniter tubes
Inspect hoses for cracks or wear and tear
Test overall system operation
Do I Need a Heater Tune-Up?
Although it may seem like an extra expense, there are a lot of reasons to schedule an annual heater tune-up. A properly functioning heating system can save you money on your energy bill and protect your household from breakdowns and costly repairs. Below are a few of the major benefits in maintaining your heating system:
Prevent Major Breakdowns
Unexpected heater breakdowns always seem to occur at the worst possible time, leaving you and your family uncomfortable in your own home. They're stressful because you rush to get a repair scheduled, not to mention that they can be expensive. When you schedule a heater tune-up, our HVAC technicians will catch minor problems before they turn into big ones with a hefty price tag.
Improve Operation Efficiency
Your heater's efficiency relies on every component working at its highest capacity. Every element needs to function well, whether it's the thermostat, the wiring, or a mechanical part. When every component is operating efficiently, you'll reap benefits like even heating throughout your entire home.
Improve Energy Efficiency
By improving your heating system's operational efficiently you'll in turn be making it more energy efficient as well. When you schedule a heater tune-up from Christian, you'll enjoy an increase in energy efficiency of up to 40%. That's not only better for your wallet but better for the environment too. Things you can do yourself, such as regularly changing filters and setting the thermostat at an appropriate level will make significant differences as well.
Ensure Safety
Heating systems that use combustible fossil fuels need particular care. Our heating technicians will check carbon monoxide levels and ensure your carbon monoxide detector is working properly. They'll also inspect all mechanical parts for cracks and loose connections to ensure that all wiring is sound in order to eliminate potential hazards. A thorough safety check for your heater will give you and your family peace of mind.
Extend Heater Life
Think of your heater as if it were an automobile. You take it to your mechanic to get regular care to ensure that it runs well and won't break down unexpectedly. Your heater will receive the same treatment from an experienced HVAC technician who comes to your home to lubricate and replace worn moving parts. This regular care, including cleaning all elements, can extend your heater's life. A well-maintained heating system can last for many years to come.
As your heating system gets older, our heating experts sometimes find issues that require repair. Typical situations include parts that have degraded from everyday use or due to underlying problems. Addressing these issues early can prevent costly repairs down the road. Our staff keeps common parts stocked in their trucks, so your heater repair can often be done during the same visit. Christian only employs highly trained HVAC technicians who can provide thorough and lasting repairs that will extend the life of your heater. Whether you're just preparing for cold weather or have experienced issues with your heating system, Christian is here to ensure that it will work properly. We can also provide you with 24-hour emergency service when needed.
All mechanical systems have a limited service life. Eventually, you'll need to replace your heater, whether due to a serious breakdown or just old age. You can trust the professionals Christian to properly size your home and recommend a heating system that will fit your residence and budget. If our HVAC technician determines that your heating system is beyond repair during your heater tune-up visit, we'll make sure that we will install an appropriate heater of your choosing to keep you and your family comfortable. Many of our new heating systems come with a 12-year parts and labor warranty.
Schedule a Heater Tune-Up From the Experts at Christian
Christian Heating & Air Conditioning is dedicated to providing our customers with quality heating services that goes beyond what our competitors offer. We offer affordable, transparent pricing for all of our services, allowing you to plan for your heater tune-up and maintenance. We're passionate about what we do, which is only one of the reasons we provide fast service. Your comfort during every season is important to us. Contact us at 1-215-488-5795 today to schedule your heater service so your system will run like new again.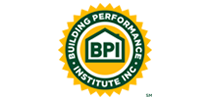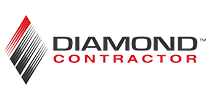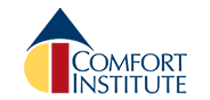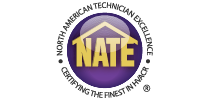 Contact Us Today by filling out the form below, or calling us at 1-215-488-5795
"*" indicates required fields