Air Conditioning Maintenance Can Help You Save
Regular, quality AC maintenance is key to keeping your home cool during the summer, but it doesn't end there. Air conditioners require regular maintenance to blow cold air summer after summer. AC tune-ups also help you avoid costly air conditioner repairs down the road. Dust, dirt, and pollutants in your home and environment make regular cleaning and replacing of certain parts necessary to the life of your AC. Contact us today to get your system running efficiently.
A Reliable Air Conditioner Needs Annual Service
Like your car, regular AC maintenance ensures proper operation. The last thing you want is to turn on your air conditioning system and feel nothing but warm air coming from the vents. Regardless of your energy source, your AC unit has a lot of moving parts that require maintenance to prevent premature wear. Anytime you don't use equipment for several months you run the risk of dust and debris settling on important components that could potentially damage the unit.
Christian offers comprehensive inspection, cleaning, and adjustment for your air conditioner. Our Family Plan comes free for the first year of your new air conditioner purchase from Christian but you can also subscribe to this plan to preserve your existing cooling system.
What Comes With Our AC Maintenance Service
Check all electrical components
Check all high and low voltage wiring
Check the outdoor disconnect
Verify correct breaker size
Measure amperage of the compressor
Measure the amperage of the motors
Measure the strength of the capacitors
Check the temperature split for efficiency
Clean the indoor evaporator coil
Clean the condenser coil
Clean the drain traps
Clean the condensate pans and drains
Inspect the blower wheel
Monitor the refrigeration pressures
Check for potential refrigerant leaks
Measure the airflow and static pressure
Test all the safety controls
Check condition of the coil fins
Check the calibration of the thermostat
Replace standard 1" air filter
Clean and wax the outdoor unit (if applicable)
Save Money with Smooth Operation With Regular AC Maintenance
Regular AC maintenance from Christian Heating & Air Conditioning can help keep your unit in peak performance. An efficiently running air conditioner can help you save on your energy bills. We inspect, clean, and replace necessary parts throughout your HVAC system. If it's been a while since you've had your AC serviced, call 1-215-488-5795 and we'll make sure your air conditioner is ready for the summer heat.
Top Three Reasons to Service Your AC Unit
Regardless of the size, age, and brand of your air conditioner, they all have the same primary components. Often the simplest way to make sure you're AC can function properly is to regularly change your air filters. Other parts require more effort to manage but our licensed technicians can ensure your air conditioner is as good as new after we provide your tune-up.
1. Air Conditioner Filters
Clogged and dirty filters obstruct airflow and reduce an AC unit's efficiency. Simply replacing a compromised filter can lower your air conditioner's energy consumption by 5% to 15%.
2. Air Conditioner Coils
Your evaporator coil should be checked and cleaned every year to remove dirt that is insulating it. Outdoor condenser coils also need to be kept clear of debris. Dryer vents, leaves, grass clippings, and foliage are all sources of potential debris.
3. Condensate Drains
Condensate drains may seem like a small component of your AC unit, but they play a big part in removing condensation from your system's evaporator coil. If left untouched, algae and mold can accumulate, clogging the drain and preventing your AC unit from working properly.
Before / After HVAC Maintenance Service
Before / After Evaporator Coil Cleaning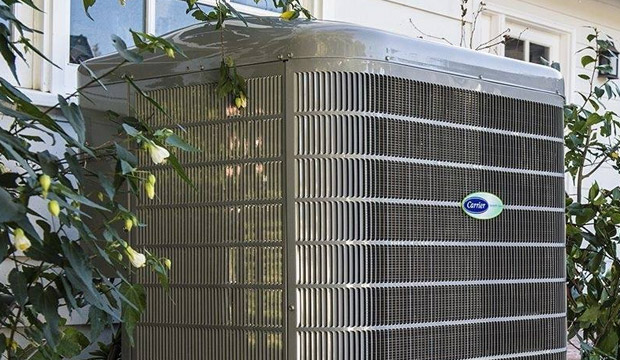 Air Conditioning Repair & Replacement Services
During our inspection and cleaning of your air conditioner, we will make sure all nuts, bolts, and electrical connections are properly fastened and repair or replace any small issues. If we find more serious concerns, our air conditioning technicians will inform you of the recommended repairs to extend the life of your system. If parts are beyond repair or it appears your system may not survive the upcoming season, we'll discuss the need for a potential air conditioner replacement. Regardless of what we find, we will always communicate with you before completing any additional work.
Choose Christian for Your AC Maintenance Services
We know residential and commercial cooling. Call Christian Heating & Air Conditioning today at 1-215-488-5795 for a thorough inspection and cleaning of your air conditioner to avoid being stuck in the scorching heat this summer. We offer an affordable AC maintenance plan that provides regular care for your HVAC system. Give your air conditioner the service it needs to keep you cool when you need it most.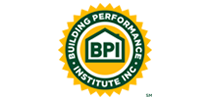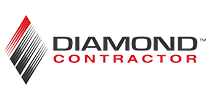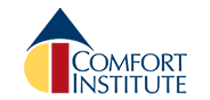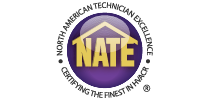 Contact Us Today by filling out the form below, or calling us at 1-215-488-5795
"*" indicates required fields