Reliable Air Conditioning Services
Christian Heating & Air Conditioning offers high-quality air conditioning services in Montgomery County, Bucks County, and Philadelphia County. From air conditioning repair and replacement to new installations and maintenance, our goal is to help you maximize the lifetime value of your air conditioner system. Regardless of what you need, we have several areas of expertise when it comes to your air conditioning. We're available 24/7 and offer same day appointments with no overtime fees ever. We're also proud to provide a 12 year parts and labor warranty for select air conditioning replacement systems. Request an estimate today!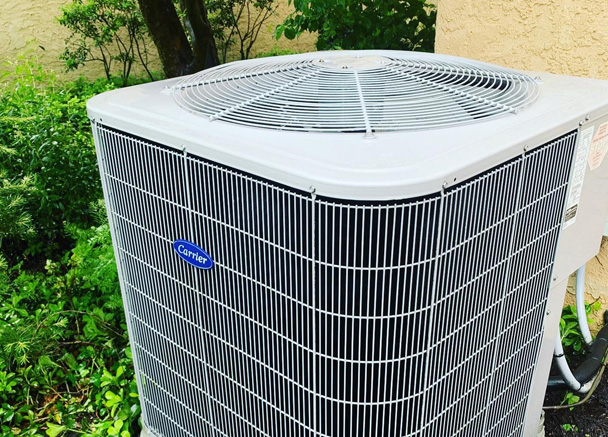 AC Repair
Our NATE certified skilled HVAC technicians are available to diagnose and repair your air conditioning system quickly. When the temperatures are rising outside, and your system is not working correctly, turn to Christian Heating & Air Conditioning for expert repairs.
AC Replacement
When it's time to replace your air conditioning system or heat pump system, our Comfort Specialists will provide you with a variety of options, including the highest quality and most efficient units on the market and as well as accessories to improve your indoor air quality.
AC Maintenance
Protect your investment by keeping your air conditioning unit running in tip-top shape. Sign up for our Family Plan to ensure your system gets regular maintenance to keep it running efficiently. Call Christian Heating & Air Conditioning today to get started.
AC Installation
We're committed to providing top-notch AC services while setting the highest standards in the industry. From the initial assessment to the final air conditioning installation, you can be sure that you will receive professional customer service and the highest quality of equipment.
Residential Air Conditioning Services
Our professional air conditioning technicians are available 24/7/365. Whether you need an air conditioning repair at 2:00 am or you're ready to upgrade an energy-efficient system, we'll be standing by to help. When it comes to your home and your family, you need to hire a company you can trust. Christian Heating & Air Conditioning has been a trusted name in air conditioning solutions since 1989. Our commitment to integrity, excellence, and impeccable customer service are what sets us apart. Call 1-215-488-5795 or contact us today to discuss our air conditioning services.
We're Here for All Your Air Conditioning Needs
Emergency AC Repairs
New System Installation
Refrigerant Recharge
AC Tune-Ups
Seasonal Unit Inspections
Ductwork Repair & Installation
Air Filter Cleaning & Replacement
Commercial Air Conditioning
At Christian, we serve more than just the homeowners of Bucks and Montgomery County. We also specialize in commercial air conditioning services. Whether your business is large or small, we have the skills and expertise to keep your employees, patrons, and tenants cool all summer long. Don't hesitate to contact us if you are having an issue with your commercial air conditioning system or if you are interested in getting a quote for a replacement system. We are also available to design and install new air conditioning equipment in new construction.
Keep Your System Running with Our Family Plan
Maintenance is the key to getting the most out of your air conditioner. Signing up for our Family Plan will provide you regular maintenance on your AC and other systems so that you know they will be ready to perform when you need them most. All new systems installed by Christian come with 1 year free, but you can sign up at any time to have your systems tuned up to peak performance.
Types of Air Conditioners We Service
You rely on your air conditioner so we have worked hard to educate our HVAC technicians so they can work on any type of air conditioning system. When you need air conditioning repair, replacement, and maintenance service, you can rest assured that Christian can help keep you cool. We work with virtually every make and model air conditioner including:
Central Air Systems
Comprised of an outdoor condenser and compressor with an indoor unit of condenser coils and air handler, central air systems are common in larger homes and office buildings. Ductwork is used to transfer air through the system and distribute the cool air evenly throughout your home or office.
Ductless Mini Split Systems
Utilizing an outdoor compressor and condenser and one or more small indoor units, a ductless air conditioner is a highly efficient way to cool your home or building. They are great systems for retrofitting older properties or providing supplemental cooling to certain rooms.
Heat Pump Systems
Often paired with a furnace, a heat pump can provide cooling and heating. In the summer, they move warm air from inside and move it outside while transferring the colder air back through the system. They are an efficient way to heat and cool a home or business in mild climates.
Choose Christian to Keep You Cool
Stay cool this summer with expert air conditioning repair, replacement, installation, and maintenance services from Christian. Our HVAC technicians are on call 24/7 so don't hesitate to contact us anytime you have an issue with your air conditioning. We're committed to providing our customers with quality workmanship and a dedication to getting things done right the first time.
Contact Us Today by filling out the form below, or calling us at 1-215-488-5795
"*" indicates required fields