Depend on Christian for Your Water Heater Repair
Christian specializes in water heaters for residential applications and has offered water heater repair services in Pennsylvania for more than 30 years. We understand that a failed or malfunctioning water heater is a serious disruption to your life. We'll make you a priority and arrive in prompt fashion with a work truck outfitted with all the tools and supplies needed to fix your problem in a single visit. Our technician will start by performing a thorough inspection and accurately diagnosing the underlying issues. We'll then discuss them with you and explore your options. If you choose to move forward with a repair, we'll perform the repair quickly and in a manner that you can count on in the years ahead.
Does Your Water Heater Need Repair?
Whether you should choose water heater repair over replacement often comes down to the age of the system and the scope of the problem. The 10-year mark is when you want to consider replacement, and if a repair will cost 50% or more of a new unit, then it's typically better to replace it. If the unit still has good years left on it and the repair is not too expensive, then we'll recommend fixing the water heater.
Some signs that you need water heater repair are obvious, such as a leak or no hot water. But there are other signs that you should have the unit inspected and that it may need to be repaired. Any small drip or condensation accumulation demands immediate attention. Reduced hot water pressure or fluctuations in temperature are causes for concern. Hot water that is discolored or has an unpleasant smell is not normal, and we advise not to ignore any strange noises coming from the unit.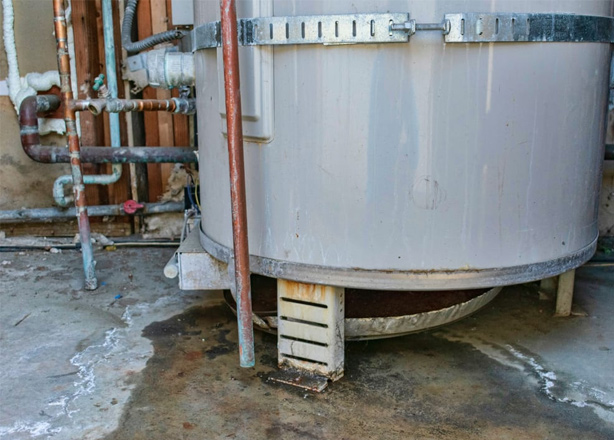 Benefits of Repairing Your Water Heater
If water heater repair is the practical choice, then the most notable benefit is that it will save you money over its remaining lifespan as opposed to replacing it prematurely. When Christian repairs a water heater, we restore it to as close to new as possible, and we'll calibrate it too. That means that your water heater will be efficient to run and that it will be set to the correct temperature and deliver that temperature in an accurate and consistent manner.
Christian Repairs All Types of Water Heaters
There are many different styles of water heaters used in households throughout the area, and we work on all of them. That includes systems that run on electricity and natural gas. We specialize in on-demand water heating systems but also traditional tank water heaters, and our technicians repair heat pump water heaters, including those integrated into the home heating and cooling system.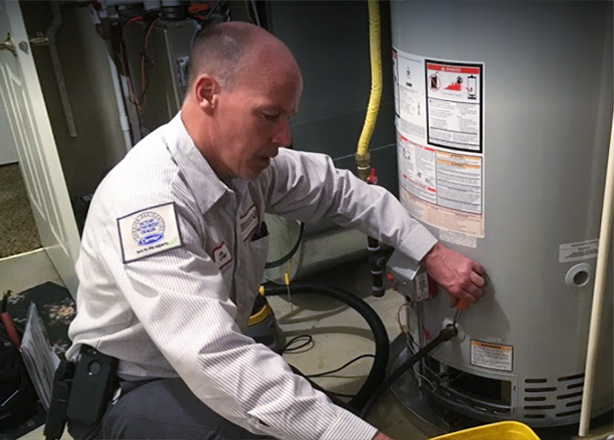 Conventional water heaters store and heat water in a tank. Electric units are efficient, safer, and more affordable up front. Gas units are more economical long term and able to recover faster as well.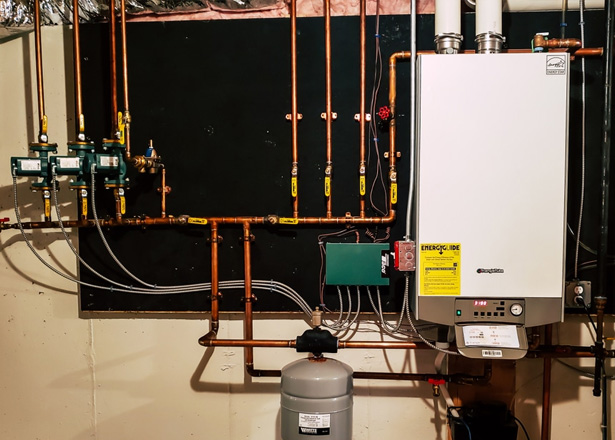 Both gas and electric tankless water heaters are available. These units heat water as needed, which makes them highly efficient, and if sized appropriately, the hot water supply is virtually limitless.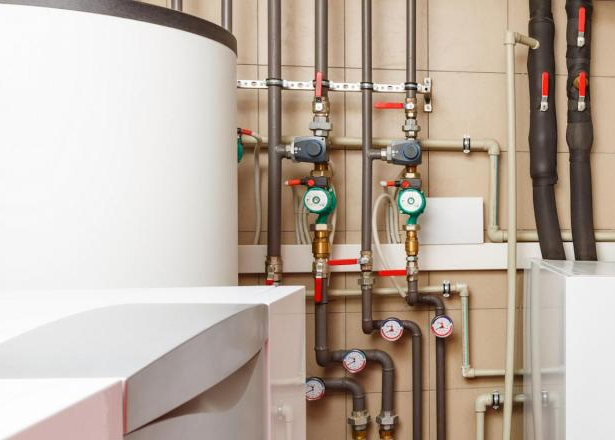 Heat pump water heaters are electric tank water heaters and the most energy-efficient option. While standalone units are available, they are often integrated into the home heating and cooling system.
Christian Also Performs Water Heater Replacements
If you decide that water heater repair is not the best path forward and that you'd rather move forward with a water heater replacement, Christian can help with that as well. We sell the top water heater brands and models and can help you determine the best unit for you based on your household usage. We can assist you with considering an on-demand water heater system or perhaps a heat pump water heater, and our team carries out conversions too, such as switching you over from an electric water heater to natural gas.
Christian Offers Water Heater Maintenance Plans
Christian's annual water heater maintenance plan is the best way to extend the life of your unit, keep your month-to-month costs as low as possible, and stave off any need for water heater repair. You can schedule that service with us as needed, but we recommend taking advantage of our maintenance plan. Our Family Plan takes the hassle of maintenance, helps you save, and keeps your equipment on schedule.
Trust the Experts at Christian for Your Water Heater Repair
Christian is a company you can trust and rely on. We'll inspect your water heater thoroughly and provide you with an honest and accurate assessment. If we recommend repair, you can make that decision with confidence knowing that the work we do will stand the test of time. If you would like to schedule a water heater repair or just have questions about your water heater, call us today at 1-215-488-5795 or contact us online.
Contact Us Today by filling out the form below, or calling us at 1-215-488-5795
"*" indicates required fields