Save Energy with Hybrid Water Heaters
A heat pump water heater is an efficient and cost-effective way to provide warm water to your home, and Christian Heating and Air Conditioning has been installing, servicing, and repairing them since 1989. Many homeowners associate the term heat pump with home heating and cooling, but they can provide warm water as well. While standalone units are available, it is common to integrate these systems so that your heat pump provides hot water and heats and cools your home. Homeowners can recoup this investment quickly, and if you are interested, call Christian at 1-215-488-5795 or contact us today.
What is a Heat Pump Water Heater?
Heat pumps operate by transferring heat energy, and they can transfer heat to or from a medium, which is why they can both heat and cool your home. When cooling, they operate much like a refrigerator or air conditioner, and when heating, they are essentially running in reverse. A heat pump water heater does not heat your water supply directly as a traditional water heater does but rather transfers energy to it from the ambient air. As mentioned, standalone units are available, but it is also possible to retrofit your existing home heat pump so that it provides hot water to your residence as well.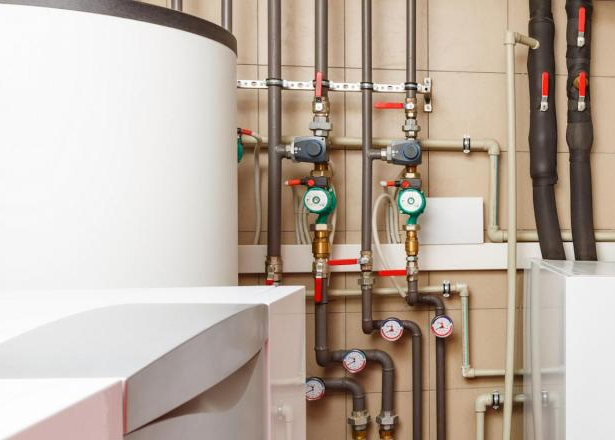 Do I Want a Heat Pump Water Heater?
A heat pump water heater is an efficient and cost-effective option for most homes. What is most important is that you choose the ideal size for your household. If you choose a water heater that is too big, you will pay too much upfront and on a monthly basis, and if you choose a water heater that is too small, it will lead to frustration and inconveniences. Christian can perform an in-home assessment and help you choose the optimal size based on your usage and the unique aspects of your home.
Heat Pump Water Heater Installation & Replacement
Count on Christian for the top water heater brands and models on the market. Our team can replace your existing water heater with a similar but more modern unit or upgrade you to new technology, such as a heat pump water heater. The 10-year mark is the right time to begin considering replacement. This is the point at which your water heater has already provided excellent value, is no longer operating at peak efficiency, and is prone to leakage and other issues. Christian can help you choose the water heater that will provide great value over the next decade and install it with precision.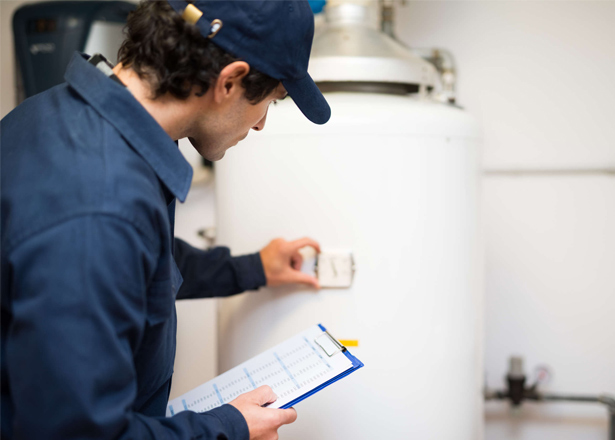 Water Heater Repair & Maintenance
Christian wants to ensure that you have hot water whenever you need it. We not only sell the top brands and models but install them with precision and provide our customers with all the information they need to make confident decisions. You can expect excellence in customer service and care, and whenever you need us, we will send licensed and client-oriented plumbers to your home. If you experience water heater failure, we will get your hot water running again fast and in a reliable manner, and we also provide the maintenance that helps you avoid those troubles in the first place.
Other Water Heaters We Service
Christian services all types of water heaters that are used throughout our region. This includes both storage-based water heaters and on-demand systems. We install, repair, and service them. Many homeowners do not schedule annual maintenance for their water heaters, but it is an excellent way to minimize your month-to-month costs and maximize the lifespan of your equipment. It also helps to avoid repairs, but in the event that you do experience a failure, you can expect us to be there to fix it fast.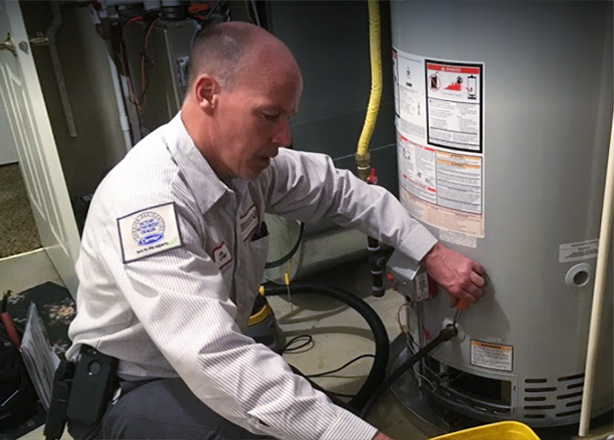 The classic water heater has a tank that is used to both store and heat a water supply. Tanks generally range from 20 to 120 gallons, and these units can run on electricity or burn natural gas. While they are affordable to install, they do tend to cost more on a month-to-month basis than other options available.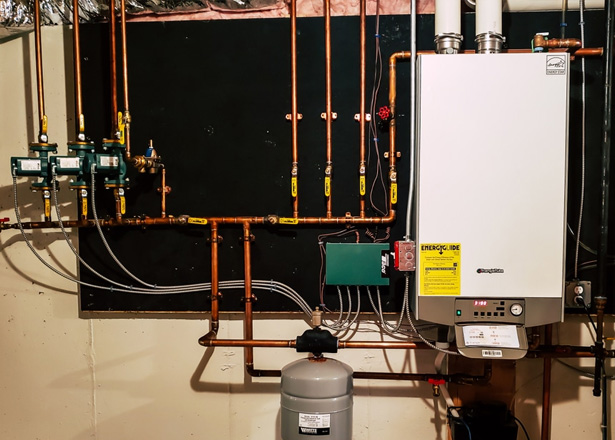 On-demand water heater systems do not have a tank but rather heat your hot water as you request it. These systems do cost more upfront but provide a practically endless supply of hot water and are much more efficient. They also have a longer lifespan and a smaller footprint and are eco-friendlier as well.
Choose Christian for Your Heat Pump Water Heater Needs
Christian Heating and Air Conditioning is here to meet all of your water heater needs throughout the Greater Philadelphia area. Whether you need to install a new water heater, want to convert to a different technology, or require repair or maintenance, count on Christian. Call us at 1-215-488-5795 or contact us online with any questions that you may have to schedule an appointment.
Contact Us Today by filling out the form below, or calling us at 1-215-488-5795
"*" indicates required fields