Reliable & Efficient Gas Heating Repair & Replacement
If the time has come to replace the heating system in your home, natural gas is an excellent option. Natural gas furnaces are a great choice from a budgetary perspective since they have among the lowest total cost of ownership among home heating solutions. They are also popular because the heat provided by natural gas feels warmer than electric. The gas heating system service offered by Christian Heating & Air Conditioning extends to single-stage, dual-stage and variable speed systems. Our team can provide the maintenance and repairs need to ensure your heating system remains efficient all winter long. If the time has come to replace your gas heater, we can help you choose the ideal model for you and your home. Select gas furnaces that we install come with a 12-year warranty on all parts and labor. Contact us today for a free estimate!
Gas Heating System Maintenance Service
Routine gas heating system service is essential to minimize your month-to-month heating costs and extending the life of your furnace. Our company offers the Family Plan to help customers get the service they need when they need it and save money in the process. As a plan member, you we will receive a comprehensive heating tune-up performed by a certified technician prior to the heating season.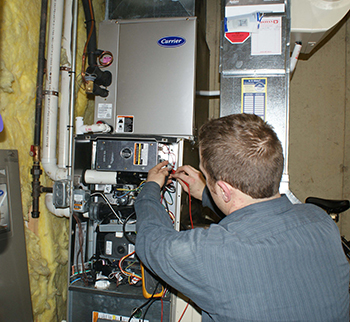 Trusted Gas Heating System Repair Services
Unfortunately occasionally a furnace can fail. If you live anywhere throughout Bucks and Montgomery counties in Pennsylvania and find yourself without heat, look no further than Christian. Our company has provided superior gas heating system service in this region for more than 30 years. Our expert HVAC technicians not only fix gas furnaces but all types of heating systems that run on natural gas, propane, and electricity. When you have a heating problem, we will make you a priority, arrive promptly with all the tools and parts needed to complete the job and finish in a timely manner while maintaining a clean and safe work area at all times.
Types of Gas Heating Systems We Service
Christian provides gas heating system service for three core technologies. These are forced-air furnaces, steam boilers and hot water boilers. Forced-air furnaces are the most prevalent heating system in our service area and throughout the country. Furnaces have evolved over the years, and modern units are among the most efficient heating options on the market. Boilers are a type of hydronic heating system in which heated fluid is distributed throughout a home via radiant flooring, radiators, baseboard convectors or so forth. Both types of boilers heat the fluid, but hot water boilers do not heat the water to the point of condensation whereas steam boilers do condense the liquid to water vapor.
Single-Stage Furnaces
Single-stage heating systems are still the most prevalent in America and have been in use as far back as the 1930s. These units have one mode of operation and can be either in an on or off state. When the temperature of a home drops below the set target, the furnace turns on and operates at full capacity.
Two-Stage Furnaces
Dual-stage furnaces have two modes of operation: low and high. These units will typically run at the low setting—about 60% of capacity—in order in order to minimize energy usage while heating the home. But when colder winter temperatures arrive, the system can run at full capacity to heat the home.
Variable Speed Furnaces
Variable speed furnaces—also known as variable capacity and modulating furnaces—are the most advanced. These units can adjust the speed of the blower based on the ambient temperature and the desired indoor temperature. In other words, these units use as much energy as is needed at any time.
Why Choose a Gas Heating System?
Natural gas is the least expensive fossil fuel available and typically costs 30 to 50 percent less than oil. Most natural gas is mined right here in the United States, so gas prices depend more on local conditions, like weather and supply and demand, than international relations. Natural gas furnaces are also inexpensive to maintain since they require few repairs and rarely break down. In addition, customers who convert from oil, propane, or electric baseboard heat to natural gas often have access to energy savings rebates from PECO.
Take Advantage of Increased Fuel Efficiency
The AFUE, or annual fuel utilization efficiency, is a measure of how efficiently a heating system converts fuel into heating energy. Our natural gas furnaces have an AFUE rating of up to 96.6 percent—a near-perfect efficiency rating. Reduced fuel use means fewer waste products are emitted into the atmosphere. So, it's not just easier on your wallet; it's great for Mother Nature, too. We also stand by our gas heating system installations by offering a 12-year parts and labor warranty for certain new systems.
Choose Christian for Gas Heating Services
When it's time for furnace replacement or repair, natural gas is a cost-saving and eco-friendly choice. For more information on how natural gas heating can save you money, get in touch with Christian Heating & Air Conditioning today. Call us at 1-215-488-5795 or contact us for a free in-home estimate.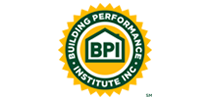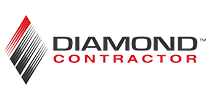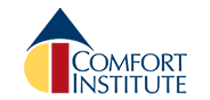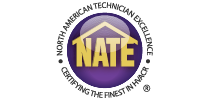 Contact Us Today by filling out the form below, or calling us at 1-215-488-5795
"*" indicates required fields