Air Purification Helps You Breathe Cleaner Air
Christian Heating & Air Conditioning offer the full line of air purifiers and filters from Aprilaire. Their air purifiers offer industry-leading particulate removal which provides homeowners with protection against common allergy and asthma triggers, a cleaner, healthier home, and superior protection of HVAC equipment. A high-performance air cleaner means better indoor air quality and a more efficient HVAC system.
If someone in your home suffers from allergies or asthma, you already know the negative impact that polluted air can have. No matter how clean you keep your home, it's likely full of harmful particles that can exacerbate allergies and asthma—and increase the likelihood of colds and flu.
Aprilaire can help you control the purity of the air in your home with a whole-home air purifier. And unlike standard portable air purifiers, a whole-home air purifier is installed as part of your home's heating and cooling system to effectively remove polluted air not just in one room—but throughout your entire home.
Indoor Air Quality Affects Your Heath
Poor indoor air quality is often worse for your health than outdoor air pollution. The reason is that pollutants are more concentrated indoors than out. The risk is so significant that the EPA recently named indoor air pollution as a top five health concern for Americans. It is important to note that without the use of an air cleaner, indoor air will not be cleaner than the outdoor air, and those accumulated particles can lead to a wide range of serious respiratory problems.
Common Air Pollutants
Mold spores
Pet Dander
Bacteria
Pollen
Dust Mites
Install A Whole-Home Air Purifier
Christian recommends installing a whole-home air cleaner that is integrated into your existing heating and cooling system. We recommend equipment from Aprilaire because it is highly effective and designed to perform for many years to come. All air passes through advanced filter media and is cleaned in a silent manner before being vented out into your living spaces. These filters are installed using the Interlock Rail System and Self-Seal technology in order to ensure no bypass occurs.
Improved Technology Provides On-Demand Air Cleaning
The main drawback of typical air purifiers is that they only operate when your heating and cooling system is running. This is not an issue with Event-Based Cleaning from Aprilaire. Your system can activate based on activities, conditions, and events, but you can also enable or disable it with the touch of a button. You can even dictate how much clean air is delivered.
Fresh Air Filters Are the Simplest Way to Protect Your Family
A common mistake homeowners make is not regularly swapping out the air filters used in their homes. Dirty filters not only make your equipment work harder but diminish indoor air quality. The general rule is to replace filters at least every three months, but each home is unique. We recommend a visual inspection each month and changing them out whenever you can see the accumulation of dust.
MERV 16 performance
Low resistance
Removes up to 99% of allergy & asthma triggers
Superior system protection
Up to 6-month filter life
MERV 13 performance plus odor reduction
The most activated carbon added to any air filter
Reduces noticeable orders caused by pets, cooking and common household VOCs
Superior system protection
Up to 6-month filter life
MERV 13 performance
Designed for homeowners with low-to-moderate allergy problems
Low resistance
Up to 1-year filter life
MERV 11 performance
Particulate removal, system protection and static pressure superior to 1″ filters
Vacuum and dust less often
Up to 1-year filter life
Keep Your HVAC System Running Smoothly
Regular maintenance of your home heating and cooling equipment helps keep your month-to-month energy costs low, extend the life of your equipment and maintain fresh indoor air. Strong ventilation and optimal humidity are essential to good indoor air health. Routine professional inspections will save you money over the long term and ensure that your HVAC system is not introducing pollutants. Christian also recommends regular inspection and cleaning of your ductwork to eliminate leakage and dust.
Other Ways to Improve Your Indoor Air Quality
There are a number of other ways that Christian can help you optimize your indoor air quality. Three notable solutions, in particular, are air scrubbers, dehumidifiers, and humidifiers. Learn a little more about each and don't hesitate to contact us today if you have any questions about which indoor air quality solution might be best for you and your home.
Air Scrubbers
Air scrubbers were originally designed for use on the International Space Station. These units use germicidal UV light to eliminate dust, pollen, mold, VOCs, odor-causing bacteria, and much more.
Air Filters
The ideal approach is to inspect your filters each month and replace them when there are visual signs of dirt. Clogged air filters can cause your HVAC system to work harder in addition to causing indoor air quality issues.
Humidifiers
The winter brings with it dry air and you home air can get even drier as a byproduct of heating it. A humidifier moisturizes the air, which improves comfort and your respiratory health.
Dehumidifiers
The summer brings with it higher humidity, and your AC may struggle to keep up. With a whole-home dehumidifier, your home will be more comfortable, and your AC will not have to work as hard.
Let Christian Help You Find the Right Air Cleaner for Your Home
Christian Heating & Air Conditioning has a wealth of experience helping area homeowners achieve and maintain better overall indoor air quality. Whether it is with an air cleaner, a whole-home air filtration system, a dehumidifier, a humidifier, or a combination of these technologies, we can help you too. Call us at 1-215-488-5795 or contact us online to schedule an in-home air quality consultation.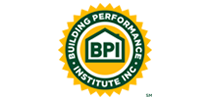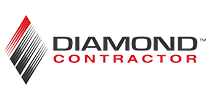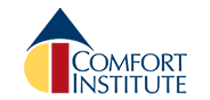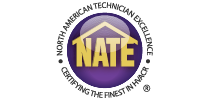 Contact Us Today by filling out the form below, or calling us at 1-215-488-5795
"*" indicates required fields