Improve Home Comfort with a New Water Heater
Christian Heating and Air Conditioning is a family-owned and -operated company that has served home and business owners in Bucks and Montgomery counties in Pennsylvania since 1989. The services we offer include water heater replacement, and when it comes time to replace your unit, we can help you choose the style of water heater and the particular model that are ideal for your home or business. Our expert technician will then install it with precision, calibrate it, and ensure your complete satisfaction. We install both tank and tankless systems. We also install both electric and gas models and perform conversions as well.
When Should You Replace Your Water Heater?
Many homeowners wait until their current water heater fails before they schedule water heater replacement, but Christian encourages our customers to be proactive since it is actually more cost-effective. Older systems cost more to run each month and are more prone to breakdowns. Modern water heaters can last 15 years in many cases, but it is years 10 through 12 when you want to consider a replacement. If you have to choose between repair and replacement, you have to consider the cost of the repair and the age of the system. The general rule is that if a repair will cost half or more than what a new unit will cost, then you should opt for replacement, and if the unit is older than 10 years, then you should probably opt for replacement as well even if the repair is relatively minor.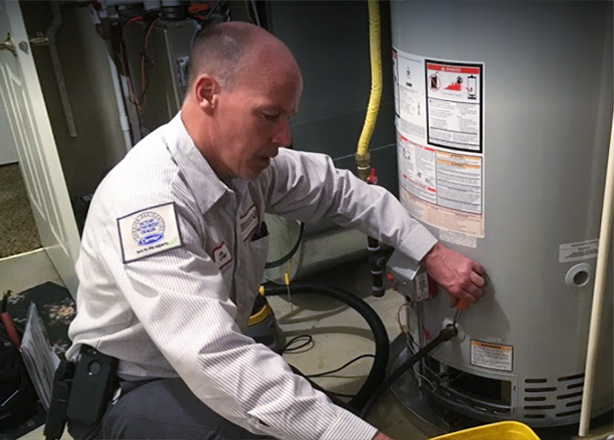 The Benefits of Proactive Water Heater Replacement
Water heater technologies have improved a great deal over the last decade, so if your water heater is older than 10 years, water heater replacement is an opportunity to choose a unit that is more efficient. A new water heater will cost less to run each month especially compared to an older model that is no longer operating at peak efficiency. Choosing a new water heater is also an opportunity to choose the optimal model for your current household usage. Perhaps you have a growing family and need to upgrade, or maybe the kids have moved out and so a downscale is in order. Whatever the case, our project planners can help you choose the perfect model based on your usage and preferences.
Types of Water Heaters Christian Installs
Christian installs and replaces all types of water heaters that are used for residential and commercial purposes in our region. That includes both tank and tankless water heaters. Heat pump water heaters are also available. These units are available as standalone equipment but are often integrated into the heat pump used to heat and cool the home. Our team can also carry out a conversion for your water heater replacement, such as converting you over to gas if a natural gas line is now available.
Electric water heaters are less expensive up front and tend to allow for larger tanks overall. Gas water heaters are more cost-effective over the life of the equipment and are able to heat water faster. Also, every time water is used from the tank, more water is added and warmed so it is there whenever you need it.
On-demand systems are more expensive up front but more cost-effective long term and provide a practically limitless supply of hot water. You can enjoy energy savings, better performance, extended unit life, space savings, and more capacity.
Heat pump water heaters heat water by transferring heat energy, which is highly efficient and cost-effective. A heat pump water heater can work as a stand-alone unit or as a water heating/climate conditioning system.
Christian Performs Water Heater Repairs as Well
Depending on the age of the system and the scope of the problem, it may be better to repair your system rather than replace it. We can perform a thorough inspection and diagnose the underlying issue. We'll then explain the problem and explore your options, and you can count on an honest and professional recommendation. If you opt for repair, we'll return your water heater to as close to like-new as possible. We know that water heater failures often occur outside our normal business hours, which is why we have expert repair technicians available around the clock. We never charge overtime fees and can be there for you in the middle of the night, on a weekend, and during the holidays.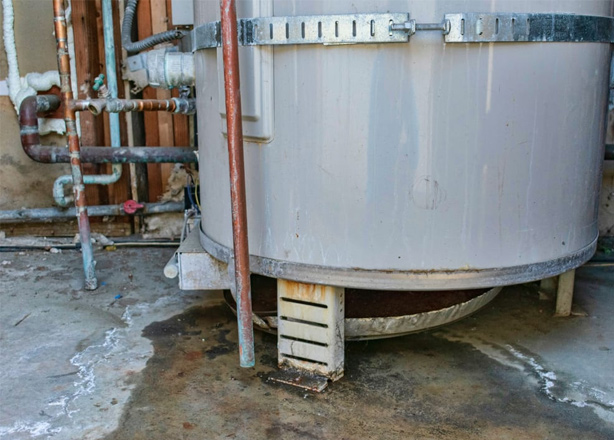 Precision Water Heater Maintenance
Avoid premature water heater replacement with annual maintenance from Christian. We'll inspect your water heater, clean it thoroughly, correct any wear or tear, and calibrate it. That level of service will keep your month-to-month costs low, and it will extend the life of your equipment. Christian also offers a water heater maintenance plan that can help you save money while keeping your water heater on schedule.
Water Heater Replacement from The Experts at Christian
Christin Heating & Air Conditioning is proud to have served this region for more than 30 years, and we look forward to many years to come. We'd welcome the opportunity to make you our next loyal customer. Call us today at 1-215-488-5795 or contact us online whether you just have questions about your water heater or would like to schedule a water heater replacement consultation.
Contact Us Today by filling out the form below, or calling us at 1-215-488-5795
"*" indicates required fields