Fix Your Heater for Good
If the temperature outside is dropping and so is the temperature in your home, then your furnace, heat pump, or boiler is broken. It's time to contact the HVAC experts at Christian. Our licensed and trained technicians will quickly assess the problem and provide you with a detailed estimate for the necessary repairs. If possible, we'll perform the heater repair on the spot to have your heater working like new again.
Residential Heater Repair
Homeowners in Bucks and Montgomery County don't have to look far for a local heating repair company. Christian has been serving the area for over 30 years. We are experienced in fixing gas and electric heating systems. Our HVAC techs are courteous and kind and will leave your home as clean as it was when they arrived.
Commercial Heater Repair
Whether you own a small retail shop or office building, we offer commercial heater repair services, so your business doesn't skip a beat. We have the experience needed to make small and large-scale repairs for our commercial customers. Your employees, tenants, and patrons rely on your building's heater for their comfort and protection from the cold.
Extend the Life of Your Heater with Regular Maintenance
Like your car, your heating system needs regular maintenance to ensure optimal operation. From changing filters and cleaning key components to testing electrical connections and inspecting moving parts, heater maintenance is important to extend the life of your system. During a maintenance visit by one of our NATE-certified technicians, we can find potential problems before they become costly repairs.
Common Reasons for Furnace Repair
Whether it's a residential or commercial setting, the same basic problems plague furnaces. By knowing when to be aware of the need for furnace repair, you can take measures to avoid them. Below are 10 of the most common furnace problems we see as well as advice for how to repair and fix future problems.
Lack of Maintenance
Schedule annual furnace maintenance and inspections to prevent unexpected problems and breakdowns. These routine inspections can help your furnace run more efficiently and reliably.
Dirty Filters
Dirty or clogged air filters reduce airflow, making a furnace work harder to circulate. In some cases, a clogged filter may damage the switch that controls the fan.
Wear and Tear
Normal wear and tear can cause airflow problems, heat control-related problems, or even overheating.
Malfunctioning Thermostat
A faulty thermostat can lead to problems with the fan, causing uncomfortable temperature levels.
Furnace is Too Noisy
Rumbling, squeaking, and rattles aren't normal. The sounds may indicate a mechanical problem, airflow reductions, or a clogged burner.
Furnace Doesn't Heat at All
A furnace that doesn't perform its main task may have problems with the thermostat setting, power, gas, or the pilot light.
Furnace Doesn't Heat Enough
In addition to a clogged filter, a furnace may not produce enough heat if it's the wrong size for the space.
Frequent Cycling
Cycling between the "On" and "Off" modes may indicate a clogged filter, improper airflow, or a bad thermostat setting.
Blower Continuously Runs
Blower issues may indicate a problem with the limit switch, which a professional may need to replace.
Electric Ignition or Pilot Problems
A faulty ignition or pilot light could make it difficult to heat a home or commercial space. Thermocouple problems, drafts, or clogs in the appliance may result in an unlit pilot light.
Heating Systems We Repair
Whether you have a furnace, heat pump, boiler, or ductless mini-split, the trained HVAC technicians at Christian are here for you. We can work on residential and commercial heating systems that are powered by natural gas, propane, and electricity. Our trucks are stocked with many of the common parts so we can get your heat back on as fast as possible.
Heat Pumps
Highly efficient and great for the environment, heat pumps provide heat and cooling to your property. They push warm or cold air through your ducts, so they are highly versatile systems. If you have any issues during the summer, they could have lasting effects in the winter.
Radiant Heat Boilers
If your property uses radiant heat, you know how important it is that the hot water pumps through your pipes. When your boiler is unable to adequately heat the water within the system you will be cold and can even run the risk of pipes freezing and bursting.
Gas & Electric Furnaces
Your furnace pushes hot air through your property's ductwork and if the burner, fuel source, or other components break, you can be left in the cold. Christian's technicians are furnace experts and will typically have all the parts you may need with them on a service call.
Ductless Mini Splits
Great for supplemental heating and cooling and retrofitting older and smaller properties, ductless mini splits are small but mighty. They may not have the same footprint as other systems, but they are built with very important components that need regular attention.
Heater Replacement When Repair Isn't an Option
At some point, your heater will need to be replaced. Whether this is because of old age or a serious breakdown, Christian is here to help you choose the right replacement heater for your property. We'll audit your home and recommend a few options for you to choose from. The best way to avoid a premature system breakdown is to perform annual maintenance or at least schedule a precision heater tune-up. If our HVAC technician determines your heater is beyond repair, you're still in good hands. We offer a 12 year parts and labor warranty for select heater systems.
Choose Christian When You Need Heater Repair Services
Whether your system isn't working or it's time for a tune-up, Christian offers fast and reliable residential and commercial heater repair services. Our technicians are available 24/7/365 for emergency repair services so don't hesitate to give us a call at 1-215-488-5795 to schedule a service visit. We can also provide you with some energy-saving tips when we're there getting your heater back up and running.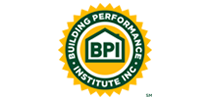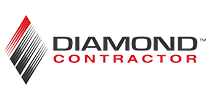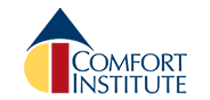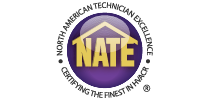 Contact Us Today by filling out the form below, or calling us at 1-215-488-5795
"*" indicates required fields