Servicing Electric & Gas Tankless Water Heaters
If you are considering a tankless hot water heater for your home your search can stop with Christian. Our company has helped many homeowners in Bucks and Montgomery counties convert from a traditional water heater to a modern tankless hot water heater. These are often called on-demand systems since they provide hot water as needed as opposed to storing it for later use. When you take a shower or wash your hands, an electric element or gas burner heats the water you need. When you turn the water off, the heating process ends, and that eliminates a lot of waste. If you would like to learn more about your options, contact us today for that information and a free estimate.
On-Demand Hot Water Is Efficient
The classic water heater has a tank that is used to store hot water. In order to maintain the desired temperature, the heating process is ongoing. A tankless hot water heater only uses electricity or gas when you actually need the hot water. While the initial cost of an on-demand system is certainly higher, they often pay for themselves quickly due to the difference in energy consumption.
Is Your Home Ready for a New Tankless Hot Water Heater?
Homes that have a natural gas line are typically ready for a gas-fueled tankless hot water heater with little to no preparation. If you lack a natural gas line and opt for propane, it may be necessary to have the tank and lines installed first. If you choose an electric system, it depends. The experts at Christian can perform an assessment of your home and let you know if it is suited to such a system. It is not uncommon in older homes, for instance, to require an electric upgrade that will support the new system.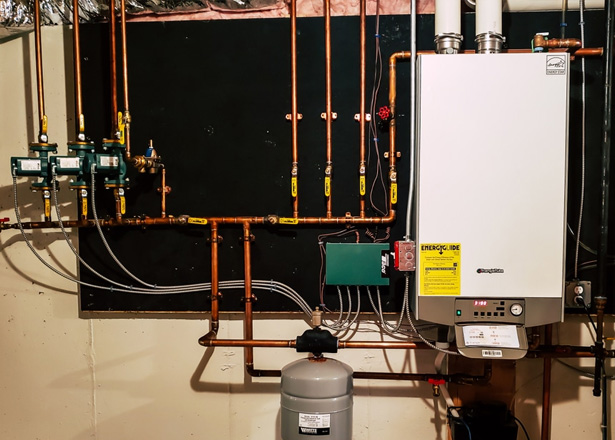 Contact Us to Discuss Your Water Heater Needs
There are many factors to consider before installing a tankless hot water heater in your home for the first time, and Christian is here to help with that. We can answer your questions, assess your usage and the unique requirements of your home, and explore your options within the context of your budget. Contact us today to schedule a consultation with one of our expert plumbers.
It is very important that your new on-demand water heater has an annual inspection and tune-up performed on it. Your warranty likely requires it, and this will help to ensure a long life for the equipment and that it continues to operate at peak efficiency. If you have hard water, more frequent maintenance may be necessary due to the minerals that will accumulate in the system.
Is it Time for a New Hot Water Heater?
You may want to wait for a new on-demand system until you have gotten maximum value out of your current unit. But when is that? Christian generally recommends the 15-year mark at the point in which it is worthwhile to replace your tankless hot water heater even if it is still operating reasonably well. You have gotten excellent value at that point, and it is highly unlikely that the system is still running at peak efficiency.
Water Heater Issues
10+ Years Old
Not Hot Enough
Strange Noises
Leaking Connections
Colored Water
Foul Smelling Water
Cloudy Water
Types of Tankless Hot Water Heaters
Water heaters, in general, must be selected based on the unique home and household, but it is even more important with a tankless hot water heater. Beyond just sizing the unit, you must choose the appropriate technology, which can vary based on your budget and your location.
Non-Condensing Tankless Water Heater
Traditional water heaters heat water and store it in a tank. Any time you draw hot water from your system, it is replenished with cold water, and a thermostat adjusts the tank temperature accordingly.
Condensing Tankless Water Heater
Condensing systems are more advanced. These are closed systems with a second heat exchanger. Exhaust is looped back into the system before it is vented, and this approach is thus more efficient.
Electric Tankless Water Heater
Electric tankless water heaters are more affordable and less complex than their gas counterparts. But they often require an electrical upgrade in older homes which makes the proposition more expensive.
Gas Tankless Water Heater
Gas tankless water heaters can either be fueled by natural gas or propane. They are more expensive upfront, but have a long lifespan, are very efficient, and generally do not require upgrades to the home.
Other Hot Water Heaters We Install
The team at Christian services and installs all types of water heaters. In addition to on-demand water heating systems, that includes traditional tank water heaters along with standalone and integrated heat pump water heaters.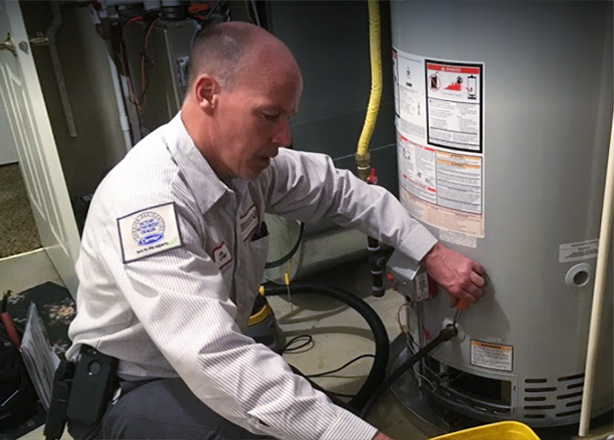 Traditional water heaters can have tanks as small as 20 gallons or as large as 120 gallons. Both electric and natural gas systems are widely available. While these systems are not as efficient as tankless water heaters in the long term, they generally cost much less to install and maintain.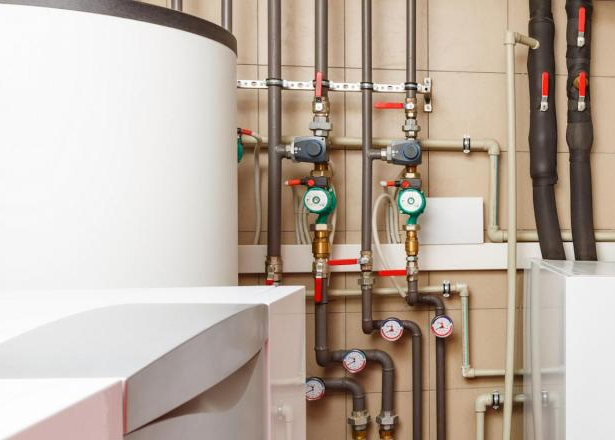 Heat pump water heaters heat water via a heat pump, which transfers heat energy as opposed to providing heat directly. There are standalone heat pump water heaters available, but this method is often integrated into the home heating and cooling system for maximum efficiency.
Contact Us Today by filling out the form below, or calling us at 1-215-488-5795
"*" indicates required fields
Trust Christian To Install Your Tankless Water Heater
Christian Heating & Air Conditioning is here to serve you whether you need a new water heater installed or require service for your existing system. If you are interested in a tankless hot water heater, call us today at 1-215-488-5795 or contact us online to learn more and to schedule an at-home consultation.