Expert Commercial HVAC Repair & Replacement Services
Make sure that your customers, clients, and employees remain comfortable during the ever-fluctuating temperatures and seasonal changes we see in Pennsylvania. Christian Heating & Air Conditioning has been providing commercial HVAC system services in Southampton, Warrington, Doylestown, and the greater Philadelphia area for over 30 years. We've worked with countless businesses of all types to help them with all of their commercial HVAC system needs.
From heating and cooling repair and installation to replacement and maintenance, our commercial furnace and air conditioning experts are dedicated to your satisfaction and providing high-quality service. We're available 24/7, including weekends and holidays, for emergency commercial HVAC system repair as well, so call us anytime at 1-215-488-5795, and you'll always get a live dispatcher on the line.
Better Manage Your Indoor Comfort
If you are a commercial or industrial property owner or facilities manager, you know the impact your commercial HVAC system has on operations. Having the right-sized unit that provides adequate temperature control and functions efficiently is paramount. Keeping energy costs down while being able to care for the comfort of your employees, customers, tenants, and other guests can be a daunting task. Thankfully, the commercial HVAC system pros at Christian are here to make your job easier for you.
Types of Commercial HVAC Systems We Service
Gas & Electric Furnaces
Hydronic Boilers
Heat Pumps
Central Air Conditioning Systems
Ductless Mini-Split Systems
Trusted Commercial HVAC System Installation
Most business owners don't realize how much the functionality of your commercial air conditioner or heating system is affected by the way it is installed. If you don't receive a reliable and professional installation, it could impact your new heating and cooling system's efficiency, effectiveness, and life expectancy. Christian Heating & Air Conditioning will provide all the help you'll need when it comes to finding the right type of system, the proper size, and the right price tag for your business. Our expert commercial HVAC system installation technicians will then deliver your new equipment and install it promptly with impeccable attention to detail so that you can start enjoying the comfort of your new commercial HVAC system.
Complex HVAC System Design Services
Not only can we replace your existing heating or cooling system, but we also specialize in new HVAC system design. Whether your building is currently under construction or you are installing a system where you don't already have one, we can help you choose the best system for your needs and design and install the ductwork so that you have even coverage throughout your property.
Commercial HVAC System Repair & Maintenance
Regardless of the type of your existing commercial HVAC system, Christian can help make sure it is operating correctly. Our team of trained HVAC technicians can inspect your unit and locate any issues or potential issues. We have the knowledge, tools, and expertise to get your unit up and running again.
We can also provide annual HVAC maintenance services to keep your system running efficiently. By making sure your units are clean, all moving parts are lubricated, and everything is functioning as it should, you will extend the life of your heating and cooling system and keep your operating costs down. We offer preventative maintenance plans and can be your on-call HVAC repair service when issues occur.
Commercial Heating Services
When it comes to heating your commercial building, there are a lot of factors that determine your ability to stay warm. The expert commercial heating technicians at Christian understand how ductwork, insulation, returns, and the size of your system all must work together to properly heat your building. If you are having issues with your current commercial heater or are looking to install a replacement system, we're here to make sure you get exactly what you need.
Commercial Air Conditioning Services
Whether you have a storefront or industrial building, staying cool in summer is paramount for your business. Employees, customers, and tenants need to be comfortable and when your air conditioner has problems, so do you. Christian provides expert commercial air conditioner installation and repair services so that you can beat the heat. From new system design to routine maintenance, we can handle all of your commercial air conditioning needs.
Trust Christian with Your Commercial HVAC System Services
The commercial and industrial HVAC experts at Christian Heating & Air Conditioning offer quality installation, replacement, maintenance, and repair services throughout the Philadelphia area. We proudly carry an A+ rating from the Better Business Bureau, and we've received the Carrier President's Award for the last seven years. Whether your property is large or small, retail or industrial, we have the tools and expertise to make sure your building is comfortable all year round. Contact us today at 1-215-488-5795 and our friendly staff will be happy to answer any questions you may have about our commercial HVAC system services.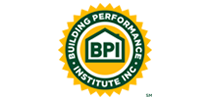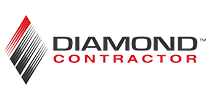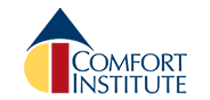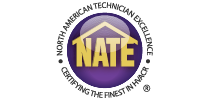 Contact Us Today by filling out the form below, or calling us at 1-215-488-5795
"*" indicates required fields