Choose Christian for Your Central Air Conditioning Needs
Christian provides services such as the installation and replacement of new central air conditioning units. If your old unit has seen better days and it is time for a replacement, give us a call. Our professionals are highly trained and experienced in the installation of new central air conditioning units. We understand how unpleasant it can be to be without air conditioning during the summer, which is why we work quickly to get your replacement unit installed. Following the installation, our service professionals will guide you through all of the features and teach you how to properly care for your new unit. Our goal is to ensure that you are pleased with our work and that you feel comfortable in a pleasant, air-conditioned environment.
Central Air Conditioning Repair Specialists
Christian specializes in the repair and maintenance of central air conditioning systems of all makes and models. If your system fails, we will repair it as soon as possible, and if you have less evident issues, such as uneven cooling, we will diagnose and correct them. For such critical cooling concerns, our company even offers repair professionals on call around the clock. If it is time to replace your air conditioner rather than repair it, we can help you choose the best model for your house and properly install it.
Different Types of Central Air Conditioning Systems
Split systems and packaged units are the two primary types of central air conditioning systems. Split systems are normally preferred since they are more efficient and have a longer equipment life for indoor components, although packaged units are required when a split system is not feasible.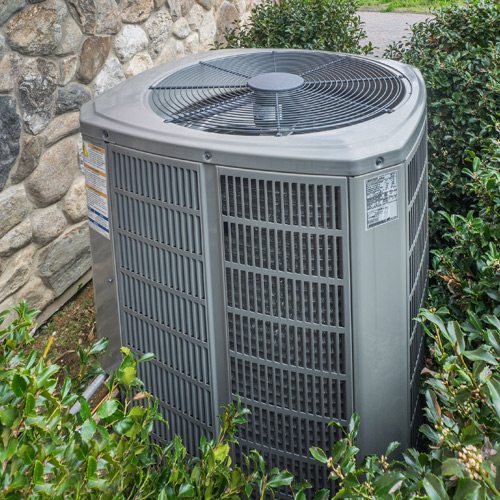 Contact Us Today by filling out the form below, or calling us at 1-215-488-5795
"*" indicates required fields
Understanding How Central Air Conditioning Functions
Central air conditioning systems are typically split systems that include an outside unit that houses the compressor and an indoor unit that houses the evaporator condenser coils and air handler. There are, however, packaged systems that store all of that equipment in an outside unit and are used in houses that are unable to handle the inside equipment. Christian's qualified and experienced technicians install, replace, service, and repair both configurations. Return vents bring air into the central air conditioning system while supply vents deliver it. Return vents are relatively large, and you may only have one or two in your home. Throughout the house, supply vents are often smaller and more numerous. A blower creates this circulation. Heat energy is transferred from the air by pushing return vent air through a heat exchanger. The cooled air is then delivered via the ducting and through the return vents into the living room.
Many Benefits of Central Air Conditioning Systems
A central air conditioning system has various benefits for maintaining a comfortable home environment. It provides consistent and uniform cooling throughout the house, ensuring that every room enjoys the same amount of comfort. It eliminates the need for bulky window units or portable air conditioners, providing for more aesthetic appeal and clearer views. Furthermore, central AC systems are often quieter than individual units, decreasing noise pollution both inside and outside the home. They also improve air quality by filtering and purifying the air, removing dust, pollen, and other irritants.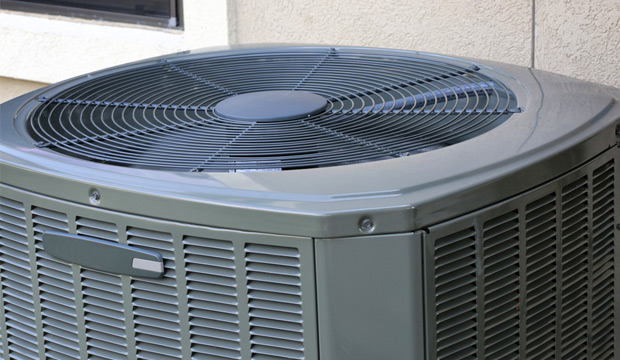 Energy Efficient
Central air conditioning is much more energy efficient than window units. For maximum efficiency, however, it is critical to select the appropriate-sized unit. A large or undersized unit might result in inappropriate cycling, which increases operating costs and wear and tear.
Air Is Properly Filtered
While a central air conditioning system does not actively filter the air, modern units are designed to reduce the amount of contaminants introduced into the living space. Regular seasonal maintenance and duct cleaning assist in maintaining clean air quality.
Quieter Operations
The quiet operations of central air conditioning is well acknowledged. The loudest components, such as the blower, are insolated away from the living environment, making it different than window units and mini-splits, which can produce noticeable noise.
Adjustable Settings
Smart and programmable thermostats are compatible with central air conditioning systems, allowing customers to fully optimize energy usage. You can save money with programmable settings by adjusting cooling settings when the house is empty, such as during work and school hours.
Steady and Consistent Temperatures
Central AC systems, as opposed to window ACs and mini splits, distribute cooled air evenly throughout the entire home. Because of the pressure in the ductwork, this prevents hot spots and maintains consistent temperatures in all rooms.
Central Air Conditioning Maintenance Services
Seasonal maintenance is the most effective strategy to avoid breakdowns and other AC issues. Before the cooling season, we recommend scheduling a tune-up so our pros can complete a multi-point examination, clean your system, check refrigerant levels, and repair any wear and tear.
Choose Christian for All Your Central Air Conditioning Needs
Christian's team is well-versed and experienced in all aspects of central air conditioning, and we can provide you with dependable information and expert assistance. Professional AC replacement and annual maintenance can keep you cool while also helping to save you money. If you have any additional questions or would like to make an on-site consultation or service appointment, please call us at 1-215-488-5795 or contact us online today.
Contact Us Today by filling out the form below, or calling us at 1-215-488-5795
"*" indicates required fields