New Heaters for Homes & Commercial Properties
Whether you have a brand new property, or it is simply time to replace your current heating system, Christian is here to professionally install your brand new energy-efficient heater. Unexpected breakdowns, old age, and the desire to have an eco-friendlier home or business are all common reasons for a new heater installation. We specialize in quality HVAC services that ensure you will have the right heating system for your needs. Our technicians will be sure to go over your new heater at the time of installation and even share some energy-saving tips with you. We're proud to offer a 12 year parts and labor warranty for select replacement heating systems. Call 1-215-488-5795 or contact us today to get a free quote.
Efficient Heating System & Lasting Comfort
When it is time to install a new heater, you want assurance that it will perform well and keep you comfortable for many years. Every heater installation completed by Christian begins with a load calculation to determine the needs of you and your property. This will narrow down your choices to a select few systems. Our team will explain the pros and cons of each option so that you can make an informed decision that meets your budget. We stand by our work and make sure your new heater is installed to the exact manufacturer's specifications. At Christian, your comfort is our top priority.
All Heater Installations Come With One Free Year Of Our Family Plan
Every new heater installed by Christian comes with one year free of our Family Plan. This annual maintenance plan ensures that your new heater is operating efficiently and ready to handle the upcoming winter months. New or old, we always recommend routine maintenance to be performed on your heating system at least once a year to help prevent costly breakdowns, keep you safe, and extend the life of your system. This annual 24-point cleaning and inspection are available even if your heater was not installed by us.
Affordable Financing for Your New Heater Installation
Installing a new heater is never a welcomed expense, especially because it often happens unexpectedly. Even if you are planning to replace your heater or working on a budget for an addition to your property, Christian offers financing options to help make your indoor comfort more affordable. Call 1-215-488-5795 or contact us to schedule an inspection of your property and to discuss the options you have for your new heating system. We'll make sure you get an accurate quote and understand your options.
Why Replace Your Heater?
Over time, all mechanical systems will break down. Even with proper maintenance, some parts will degrade and cause your heater to underperform or not perform at all. You may also build an addition to your property that needs to be incorporated into your HVAC system. There are many common reasons to install a new heater including:
Your heat pump is more than 10 years old
Your furnace or boiler is more than 15 years old
Your equipment needs frequent repairs
You've increased your livable space
Energy bills are increasing
Rooms are too hot or too cold
You have humidity problems
You want improved energy efficiency
We Install Several Types of Heating Systems
Christian has been a trusted provider of HVAC services in the greater Philadelphia area for decades. We're well-versed in all types of heating systems and offer the installation of natural gas, propane, and electric heaters. Regardless of your needs, we're sure to install the right energy-efficient heater for you and your property.
Heat Pump Installation
Chosen for outstanding energy efficiency, heat pumps are a great way to heat and cool your property. They run off electricity and draw heat energy from the inside or outside of your property depending on the thermostat settings. They are more expensive than other systems, but they also perform twice the work.
Furnace Installation
Most commonly found in homes and businesses in the area, high-efficiency furnaces can keep you warm for decades. Depending on availability at your property, they can be powered by natural gas, propane, or electricity. They come with single-stage, dual-stage, or variable speed motors, each with different levels of energy efficiency.
Ductless Mini Split Installation
Many older homes and commercial properties opt to install ductless mini-split systems. They help provide heating and cooling to underserved areas and rooms where ductwork isn't accessible. They can be perfect for smaller properties and those looking for supplemental, multi-zone temperature control.
Boiler / Radiant Heat Installation
Whether you have an older hydronic heating system or want to install a new radiant heat system, Christian has you covered. Our well trained HVAC technicians can expertly install a new boiler so that you can enjoy the lasting heat conduction of these water distribution systems.
Choose Christian for Your Heater Installation
If you are planning to replace your current heater or you need to have a new heating system designed and installed, you can rely on the expert HVAC technicians at Christian. We have been keeping the home and business owners in Northeast Philadelphia, Montgomery County, and Bucks County warm for decades. We offer clean and efficient installations with minimal disruption to your home or business. Call 1-215-488-5795 or schedule your free estimate today and the team at Christian will be happy to help you with your new heater installation.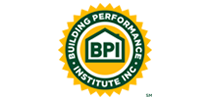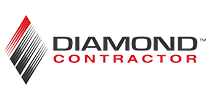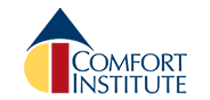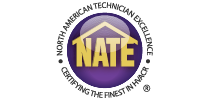 Contact Us Today by filling out the form below, or calling us at 1-215-488-5795
"*" indicates required fields