Trust Christian as Your Emergency Plumber
If you own a home in Bucks or Montgomery counties, Christian is the company to trust as your emergency plumber when you have a plumbing problem that demands professional attention right away. You can call us any time of day or night with the confidence that we're going to make you a priority and get to your home as soon as possible with everything needed to fix your problem swiftly and reliably.
Certified Plumbers on Call
Our plumbers are certified and highly experienced professionals. When you call us for help, an emergency plumber will be out to your home shortly to diagnose your plumbing problem quickly and accurately. We'll then carry out a precision repair using premium parts and materials, and you'll have the peace of mind that the issue isn't just going to reoccur.
Contact Us Today by filling out the form below, or calling us at 1-215-488-5795
"*" indicates required fields
Our Emergency Plumbing Services
The emergency plumber we send to your home can handle whatever plumbing problems you're experiencing. Some of the common tasks we perform include drain cleaning and repairing faucets and other fixtures, toilets, garbage disposals, water lines, sump pumps, and gas lines.
Our emergency plumber can repair and replace all types of faucets and other plumbing fixtures. We fix drips, leaking bases, squeaky handles, worn-out O-rings, low water pressure, and much more.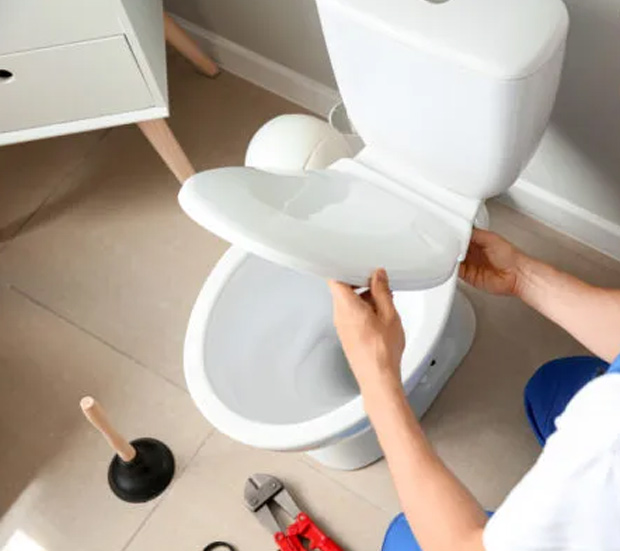 Christian has been fixing toilets in this region for more than 30 years. We can replace all of the parts located in the tank and correct running toilets, phantom flushes, weak flushing, clogs, and overflowing.
We diagnose and correct all manner of garbage disposal problems. That includes units that won't turn on, intermittent shutoffs, grinding noises, clogs, unpleasant odors, impeller jams, and so forth.
Our emergency plumber can repair all aspects of your water line, including the connection between your home and either a well or municipal line. We offer both video inspections and trenchless repairs.
Christian can replace or repair your sump pump as needed. Our experts work with all manner of sump pumps used for homes, including pedestal pumps, submersible pumps, and backup systems.
We troubleshoot and fix all water heater problems. Issues we commonly deal with include sweating, leaks, failed anode rods, failed heating elements, odds noises, and inconsistent water temperatures.
Our team works with gas lines as well and can handle all manner of gas line repairs. This includes non- or malfunctioning appliances, a rotten egg stench, and damaged connections and gas pipes.
If you have a slow or clogged drain, our emergency plumber can help. We fix all manner of clogs, including those where the blockage is further down the line or multiple drains are clogged at the same time.
Low water pressure is not an issue you have to live with. If low water pressure is a problem you're experiencing on a frequent or persistent basis, we can get to the bottom of the cause and correct it.
Why Trust Christian as Your Emergency Plumber
Christian has been established in this region for more than three decades. Homeowners trust us as their emergency plumber and refer us to their neighbors, family, and friends because we deliver superior workmanship and stand behind that work. We also pride ourselves on delivering outstanding customer service and care and achieving total customer satisfaction.
Plumbing Maintenance
Many homeowners take a break-fix approach to their plumbing, but the best way to avoid needing an emergency plumber is to schedule annual maintenance. Christian makes that even easier and more affordable with our maintenance plans that include priority service and labor warranties.
Christian Is Here for You in an Emergency
If you need an emergency plumber, call us now even if it's the middle of the night, a weekend, or a holiday. We also encourage you to contact us with any questions about the plumbing services and products we offer.