Expert Air Conditioning Installation Services
Each home in our area needs an efficient air conditioning unit to stay cool during the hot Bucks and Montgomery County summers. Trust Christian Heating & Air Conditioning to provide you the best service for your new AC installation. Our expert HVAC technicians will have your new cooling system installed in no time so you can stay comfortable all summer long. We offer industry-leading warranties and up to 12 years parts and labor protection on all new system installs to ensure energy-efficient operation for years to come. Reach out to us today for a free estimate!
Choosing the Right Air Conditioner for Your Home
We always make sure to determine the correct unit size to ensure your AC system works perfectly from the start. Improperly installed air conditioning systems can lead to all sorts of issues, like poor operational inefficiency, turning on and off for no reason, and costly repairs. The technicians at Christian Heating & Air Conditioning installs every unit like we are installing it in our own home!
When Is It Time for A New AC System?
When you have an older air conditioner, it's undeniable that you will need to replace it eventually. Fortunately, the AC experts at Christian may be able to extend the life of your system. Our technicians are trained and well-versed working on every type of air conditioner so they will be able to give you an honest recommendation on whether or not you should install a new cooling system. Scheduling an AC tune-up is a good first step in determining if it is time to upgrade to a more energy-efficient air conditioner.
Residential and Commercial Air Conditioning
Our expertise extends beyond in-home air conditioning units. We also specialize in commercial air conditioning installation, replacement, and repair services. From system design for new construction to supplemental cooling options and more, Christian can have your home or commercial building ready to tackle the summer heat. Regardless of the size of building you want to cool, we can help. Call 1-215-488-5795 to discuss your home or commercial cooling needs.
Air Conditioning Systems We Install
The HVAC technicians at Christian can replace a variety of popular air conditioning systems. Whether you need central air conditioning, a heat pump, or ductless mini-splits, we can replace your current system, convert your setup to something different, and install new or supplemental air conditioning.
Central Air Conditioning
Using a network of ductwork in your walls and attic, central air conditioning is the most common AC system installed since the 1970s. Your condenser unit is located outside while your evaporator unit and air handler are inside.
Heat Pumps
Used to cool and heat your property, heat pumps offer a highly efficient way to regulate your indoor comfort. They utilize ductwork and transfer heat energy in or out of your home depending on the temperature outside.
Ductless Mini-Splits
A smaller version of a heat pump, ductless mini-split systems can heat and cool but require no ductwork. Refrigerant is pumped to wall or floor-mounted blowers that are strategically placed indoors. They're great for supplemental AC installation.
We Make AC Replacement Affordable
One of the biggest investments you can make in your home or commercial building is a new air conditioning system. While we encourage being proactive when it comes to choosing when to install a new air conditioner, we understand that it can sometimes come unexpectedly. We offer financing options to help ease the cost of your new AC installation. We're standing by to provide you with a free quote so you can be prepared.
Other Air Conditioning Services
Air Conditioning Repair
Ductwork Installation
Filter Cleaning & Replacement
Air Conditioning Tune-Up
Energy-Efficient Equipment Upgrades
Humidity Control
Air Purification
Programmable Thermostat Installation
Routine AC Maintenance is Important
With any new unit purchased, Christian Heating & Air Conditioning provides you with a Free Family Plan. With your Free Family Plan, we've got your maintenance covered for the 1st year. We carry a variety of the top air conditioning brands to help you choose what unit is right for you and your home. Our HVAC technicians are trained to install any of these units and to help show you how to program them for your specific needs.
Choose Christian for Your AC Installation, Repair, Replacement & Maintenance Needs
At Christian, we're committed to providing all of our customers with quality workmanship with a focus on customer service. To get started with your AC installation, schedule a free estimate or give us a call at 1-215-488-5795 and we'll come right out to evaluate your property and discuss your options. We are available 24/7 for all your air conditioning needs and look forward to the opportunity to provide you with lasting indoor comfort.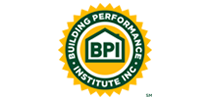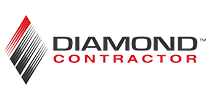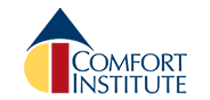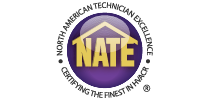 Contact Us Today by filling out the form below, or calling us at 1-215-488-5795
"*" indicates required fields