Trust Christian for Precision Furnace Service
Christian Heating & Air Conditioning has been a family-owned and -operated HVAC company in Pennsylvania since 1989. That means that we have more than 30 years of experience helping area households with their furnaces, and homeowners in this region trust us because we are honest, charge fair prices for our products and services, and deliver furnace service that you can rely on.
When your furnace stops working in the middle of the night during the dead of winter, Christian understands that you can't simply wait until tomorrow. We have a furnace service team on call around the clock, including on weekends and holidays. When you call us whatever the time of day or night, Christian will make you a priority, and our repair technician will arrive at your home as soon as possible in a work truck outfitted with all of the equipment and most common parts needed to get your heat back as quick as we can.
Extend the Life of Your Furnace
Did you know that most furnace warranties require annual maintenance? It's true, and if you ever need to make a claim, your manufacturer can request proof and deny your claim if you don't have it. The reason for this requirement is that regular furnace service helps to mitigate the wear and tear on moving parts. Scheduling service on an annual basis will also extend the life of your equipment and help to ensure that it continues running efficiently throughout that long life. While annual service may seem like an additional cost, it's an investment that will lower your total cost of ownership and actually save you money in the end.
Signs Your Furnace Needs Help
You should also get to know your furnace, monitor it on a regular basis, and call Christian for furnace service at the first sign something is wrong. If you have a gas system, keep an eye on your pilot light, which should be blue and never yellow or another color. Pay attention to unusual smells or loud or strange noises. Cold spots or weak airflow suggest an issue with your furnace. Other signs include an otherwise unexplained tripped carbon monoxide detector, an increase in dust accumulation, a sudden spike in your utility bill, and either long or short cycling.
Gas Furnace Services
Many homeowners throughout our service area have gas furnaces. Furnaces that burn natural gas are the most common, but heating oil and propane are options as well. We offer a full range of maintenance and other services for traditional single-stage systems but also two-stage furnaces and other variable-speed configurations. Our team also performs installations and replacements, and we can, for instance, convert your system from electric to gas.
Electric Furnace Services
Electric furnaces are an alternative to gas furnaces that use an electric starter and an electric heating element to heat the air. They are generally more affordable up front and are more efficient too, but that doesn't necessarily translate into savings over the life of the equipment due to the price of natural gas. While electric furnaces don't burn fuel or get as dirty as gas furnaces do, they still require seasonal maintenance, and we also repair, replace, install, and convert to electric furnaces.
The Benefits of Furnace Service by Christian
Routine furnace service is important because your furnace has many moving parts that wear down and also accumulate dust and grime over time. A service appointment is an opportunity to clean the system, lubricate moving parts, tighten, and test electrical connections, and calibrate the system overall. A well-maintained furnace is safer and gives you peace of mind. It also runs more efficiently, which is better for the environment but also better in terms of what you pay for heating each month, and a clean furnace makes a significant difference in the indoor air quality of your home. Choosing Christian for this service is important as well. Our furnace technicians are NATE certified. They're equipped with the most advanced HVAC technologies, and we take a thorough and meticulous approach to servicing furnaces.
If your furnace is too old or the extent of the damage too great, then it may make better financial sense to replace the system. We'll perform an extensive inspection and assessment and provide you our honest and professional assessment on whether furnace service or replacement is the better option. If you do choose to replace your system, we can help you choose the ideal furnace that is sized appropriately to your home and will provide energy-efficient performance for many years to come.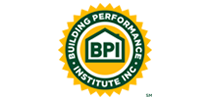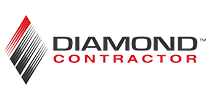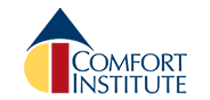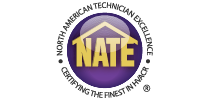 Contact Us Today by filling out the form below, or calling us at 1-215-488-5795
"*" indicates required fields
Schedule Furnace Service with Christian
Christian is an established and trusted company that you can rely on for expert furnace service. Schedule an appointment by calling 1-215-488-5795 or through the form on our website, and call or email with any questions about the furnace services we offer.