Quality Heat Pump Repair, Replacement & Maintenance Services
When you need a heat pump system service, turn to the experts at Christian Heating & Air Conditioning. We are a family-owned and -operated HVAC company that has served area homeowners since 1989. Our team values integrity, impeccable workmanship and has a commitment to outstanding customer service. Our customers are the priority. We build relationships with customers and offer a full range of heat pump services, including new installations, replacements, maintenance and repairs. Reach out now for your free quote!
How Heat Pumps Work
As heating pump technologies continue to advance, they have become an increasingly popular home heating option throughout the Delaware Valley. Heat pumps can both heat and cool and work well in climates where outdoor temperatures can be unpredictable from day to day. When the summer months arrive, a heat pump works just as effectively and efficiently as any other modern air conditioner. But it is the colder months when they impress most since they are often more efficient than traditional furnaces.
Heat pumps work by transferring heat from a medium, such as the air. During winter, heat energy is transferred from the outside to the inside, and the savings lies in the fact that the unit is not directly generating the heat. You can also pair a heat pump with a furnace that helps during colder temperatures. In the summer, a heat pump essentially runs in reverse. It transfers heat from inside the home to the outside and thus naturally lowers the indoor temperature. Using a single system to heat and cool a home avoids the traditional furnace-AC tandem and all the additional costs that can come with having two units.
Types of Heat Pumps We Service
There are three core types of heat pumps used to heat homes throughout the Delaware Valley, and Christian provides trusted heat pump system service for all of them. The difference between them is the medium used: air, ground and water. Air-source heat pumps are the most prevalent and cost less up front. Ground-source heat pumps are more efficient but expensive up front, and water-source heat pumps provide somewhat of a middle ground in terms of both upfront costs and long-term efficiency.
Air Source Heat Pump
Among American homes that have heat pumps, air source is by far the most prevalent technology. It is the least expensive to purchase and install and essentially has the same footprint as a central air conditioner. These units transfer heat energy to or from the ambient air depending on whether the home needs to be cooled or heated, and the approach is more efficient than traditional central systems.
Ground Source Heat Pump
Ground-source—also known as geothermal—heat pumps transfer heat energy with the earth as opposed to the ambient air. Since ground temperatures are much more stable, geothermal heat pumps are more efficient. Installation of the underground piping needed is still relatively expensive, and those upfront costs are a primary reason why air-source units are still much more prevalent than geothermal.
Water Source Heat Pump
While not as efficient, water-source heat pumps are often easier and less expensive to install than geothermal heat pumps. They are not always practical, however, since they require a lake or other relatively large body of water on the property. But when it is option, water provides excellent heat retention and thus efficient heating and cooling. These systems can provide hot water as well.
24/7 Emergency Heat Pump System Repair Services
Heat pump failure is never convenient, but we know that it can happen at very inopportune times, such as in the middle of night or during a holiday when family is visiting. It is for these times that Christian offers on-demand emergency heat pump system service that is available around the clock and any day of the year. Our team will make you a priority and get to your house fast in order to get the heat back on as soon as possible.
Are Heat Pumps Affordable?
The cost of your heat pump service will depend on many factors. For instance, the cost of the heat pump is based on the brand you choose, the type of heat pump you will need, and the capacity of the heat pump. Although many projects may be standard, installation costs can also vary from job to job. That's because each project requires specific types of equipment, preparation times, planning, and cleanup. The types of materials and supplies can include pipes, fittings, hardware, and even specialty equipment in certain cases. We offer a variety of financing options to help with payments, including interest-free financing, fixed rates with monthly payments, and up to 10 years to repay with no penalty.
Christian specializes in heat pump installation services throughout the area. We can replace existing heat pumps and also convert homes to this more efficient heating solution. A new heat pump will not only make your home more comfortable no matter the season, but it will your lower monthly energy bill as well. Our company sells and installs Energy Star certified heat pumps, and we offer a wide range of features, including dual stage, variable-speed blowers, humidity control, environmentally-friendly refrigerant and more. Select systems are sold with a 12-year warranty on labor and parts.
Heat Pump Maintenance
Routine heat pump system service is essential to keeping your monthly costs low and getting the most out of your equipment over the long term. It also helps avoid sudden failures and stave off expensive repairs. Whether your heat pump is new or old, we strongly encourage a seasonal heat pump tune-up, which will include a multipoint inspection and cleaning along with correction of any wear or tear. You can also take advantage of our annual maintenance plans that help you save money while ensuring that your equipment gets the heat pump system service its needs on schedule.
Choose Christian for Your Heat Pump System Service Needs
Christian Heating & Air Conditioning has more than 30 years of experience installing, replacing, servicing and repairing heat pumps and other home heating equipment. We take great pride in serving local homeowners and look forward to the opportunity to make you our next loyal customer. If you would like to schedule a heat pump system service, fill out our appointment request form online.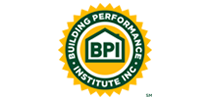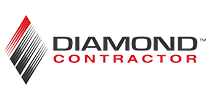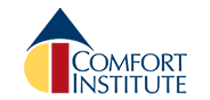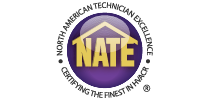 Contact Us Today by filling out the form below, or calling us at 1-215-488-5795
"*" indicates required fields