Your Indoor Comfort Specialists
When considering the replacement of your home's HVAC systems and components, it's crucial to collaborate with a licensed and well-experienced company. At Christian, our professionals have built a strong reputation for delivering exceptional service and offering top-tier equipment from leading industry brands. Whether you're in need of a new air conditioning unit, heater, heat pump, water heater, or indoor air quality enhancements, our heating and cooling experts are at your service around the clock, seven days a week. We ensure fast and effective HVAC system repairs and replacements when you need them most.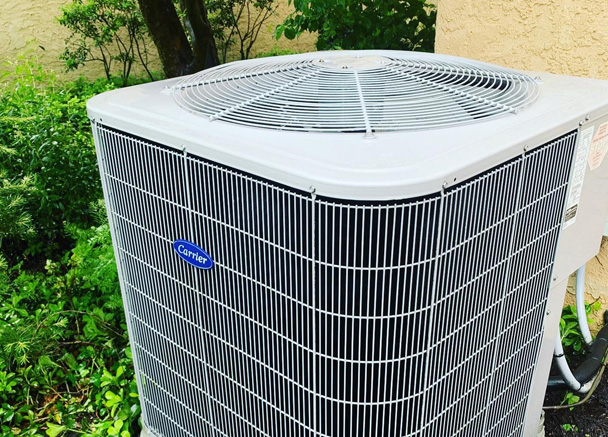 HVAC System Repair
When your central air system malfunctions, it always happens at the most inconvenient times. Rest assured, Christian's repair technicians are on standby, ready to swiftly restore your system's functionality. Our services are available 24/7/365, ensuring your indoor air comfort, and we back our work with a guarantee to free you from any concerns regarding future issues.
HVAC System Replacement
Is it time for an upgrade of your HVAC system? Your home deserves more than just any replacement; it demands a system tailored to provide optimal heating or cooling for your specific space. The initial step in this process involves a comprehensive home assessment. By evaluating your home's size and layout, we can help you select the most suitable system tailored to your specific requirements.
Professional HVAC Installation
Are you contemplating a change in your heating and cooling system, or perhaps an addition to a new section of your home? Look no further than Christian. Our specialty lies in installing new systems that not only fit your budget but also deliver long-term savings. We stand firmly behind our work, offering our customers invaluable peace of mind, including a 12-year warranty on all parts and labor for select systems.
HVAC Maintenance Service
Christian offers a range of heating and cooling maintenance services designed to save you money and spare you from inconvenience. No one wants to grapple with a malfunctioning air conditioner or heater during extreme weather. Our comprehensive tune-up includes system cleaning, a multi-point inspection, lubrication and tightening as needed, fluid level checks, thermostat calibration, and much more. Once we're finished, we'll provide a detailed system status report and address any questions you may have.
Improving your home's indoor air quality starts with combating dust and ensuring contaminants are kept at bay. Regular air filter replacement and pet grooming, especially for those with furry companions, can help control dander. Additionally, Christian can install various IAQ products such as UVC air purifiers, air scrubbers, humidifiers, dehumidifiers, and more to enhance your indoor air quality.
Types of HVAC Systems We Work With
Christian's heating and cooling technicians are certified to service all brands of air conditioners, furnaces, heat pumps, and boilers, whether we initially installed them or not. We don't just promise quality; we guarantee it in writing. All our repairs are backed by a service guarantee. For same-day heating and cooling repair or replacement, simply give us a call at 1-215-488-5795.
Central air systems are among the most popular solutions in the region, offering comprehensive indoor comfort management. Our expertise lies in the repair and replacement of whole-house central air systems.
Heat pumps are a favored choice for indoor comfort due to their ability to both heat and cool within a single system. They are highly energy-efficient and, with proper maintenance, can provide comfort for many years.
For those without existing ductwork or looking to add cooling to specific rooms, ductless systems are an excellent choice. They are relatively easy to install and provide rapid cooling solutions.
Boilers
Boilers, along with radiators throughout your home, offer efficient hydronic heating. By heating water and distributing it through pipes, boilers create a zoned heating system. Although radiant heat installation is an investment, it proves efficient when properly maintained.
Contact Us Today by filling out the form below, or calling us at 1-215-488-5795
"*" indicates required fields
Contact Christian for Your Heating and Cooling Needs
When facing issues with your furnace, air conditioner, heat pump, or any HVAC equipment in your home, reach out to Christian. Our HVAC technicians are certified and trained to service and repair all heating and cooling systems, regardless of the brand or initial installation. Your family's comfort should never be in jeopardy, which is why Christian's heating and air conditioning technicians are available 24/7, without any overtime fees. Contact us today to fulfill all your heating and cooling requirements.