Your Trustworthy Heating and Cooling Company
When your HVAC system fails, your initial reaction could be to panic, especially if the failure happens when you least expect it. It might be difficult to locate the root of a problem with air conditioners, heat pumps, furnaces, and boilers with their various intricate parts. Christian's residential HVAC repair specialists have the skills and expertise to rapidly identify and repair problems, allowing you to remain comfortable.
We offer Emergency HVAC Repair Services
Christian's extraordinary ability to perform emergency HVAC repairs differentiates us as a dependable and quick service provider. Christian is well-equipped to handle urgent HVAC issues, such as sudden breakdowns, malfunctioning components, or severe system failures, thanks to a devoted staff of professional experts. Our 24-hour availability ensures that customers are never inconvenienced due to heating or cooling crises. Christian's experts have the knowledge and experience to quickly identify problems, offer rapid solutions, and carry out effective repairs, all while putting client pleasure and safety first.
Contact Us Today by filling out the form below, or calling us at 1-215-488-5795
"*" indicates required fields
HVAC Systems We Repair
Christian's heating and cooling specialists are qualified to service all brands of air conditioners, furnaces, heat pumps, and boilers, whether installed by us or not. We don't just say we'll perform an excellent job; we guarantee it in writing. All of our HVAC repairs are covered by our service guarantee. For same-day heating and cooling repair or replacement, call 1-215-488-5795.
Central air, one of the most popular systems in the area, is a complete solution for managing your indoor comfort. We specialize in whole-house system repair and replacement.
A ductless system is a fantastic solution if you don't have existing ductwork or merely want to add supplemental cooling to select rooms. They're easy to set up and will keep you cool in no time.
Heat pumps are a popular choice for interior comfort because they can heat and cool with a single system. They are incredibly energy-efficient and, if properly maintained, will last for decades.
Furnaces produce direct heat and continue to be the most popular heating system for homes in this region. Natural gas is usually chosen, however, heating oil, propane, and electricity are also viable possibilities.
Indoor air quality equipment can also be integrated into your system by Christian's HVAC repair technicians. Humidifiers and dehumidifiers aid in the maintenance of ideal relative humidity levels. Air scrubbers and air filters can also be used to remove dust, mold spores, viruses, germs, volatile organic compounds, smoke, smells, and other impurities from the air you breathe.
A boiler and radiators installed throughout your home provide hydronic heating. To produce a zonal heating system, the boiler heats water and distributes it through pipework. Radiant heat is costly to replace yet efficient when installed and maintained properly.
Professional HVAC Replacement Services
To recommend and install the most appropriate HVAC systems, our skilled HVAC specialists can evaluate the individual needs of your area, taking into account aspects such as size, layout, insulation, and the surrounding environment. Christian ensures that individuals enjoy efficient temperature regulation, proper ventilation, and improved indoor air quality, resulting in a more energy-efficient and comfortable atmosphere, whether it's a new construction project, an upgrade to an existing system, or a replacement due to inefficiency or malfunction.
Our HVAC Preventative Maintenance Plan
Schedule seasonal maintenance to protect your investment, and our maintenance program makes it even easier and more affordable. During a maintenance appointment, we will inspect, clean, and repair any wear and tear on your system, minimizing your monthly costs and increasing the life of your equipment.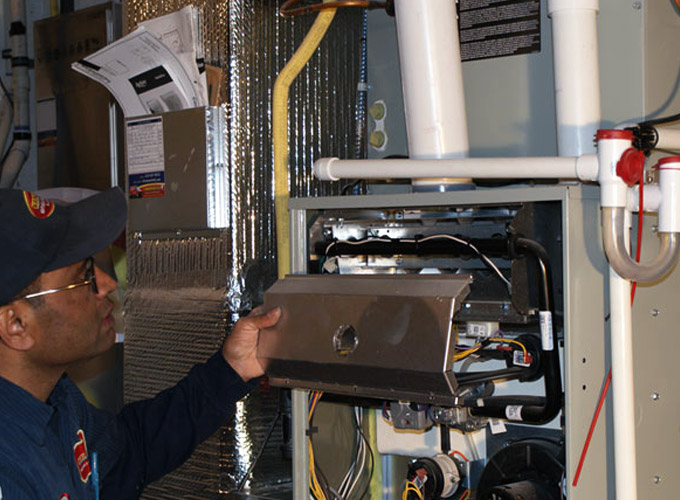 Choose Christian for HVAC Repair You Can Rely On
Christian has been a dependable HVAC repair company for decades. On every project, we pay close attention to detail and stand behind our work. If you have any questions about our services, or if you would like to schedule an HVAC repair consultation, call us at 1-215-488-5795 or contact us online today.